Teshima 8 Million Lab
Teshima 8 Million Lab is located in the seaside area of Kou in southwestern Teshima. In the Shinto religion, "Yaoyorozu" (which literally means "8 Million") is a word used to describe the myriad of gods believed to reside in almost anything - such as the wind, ocean, trees and animals.
Far from the big city and located on a site that is blessed with an abundance of nature, the facility invites to explore alternative perspectives on our future as we continue to move forward with science.
Curated by Yuko Hasegawa
Hours & Admission
* Teshima 8 Million Lab is currently closed.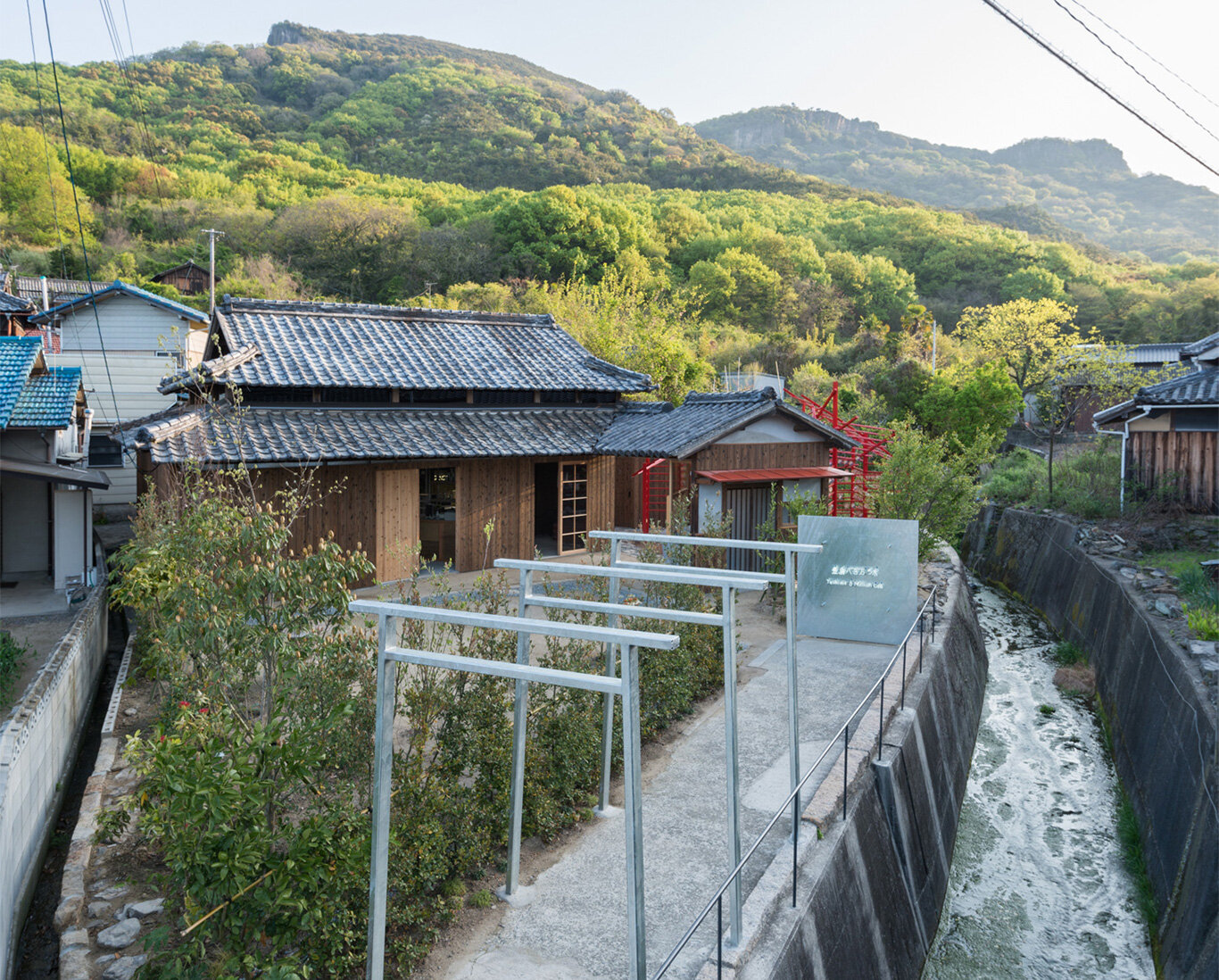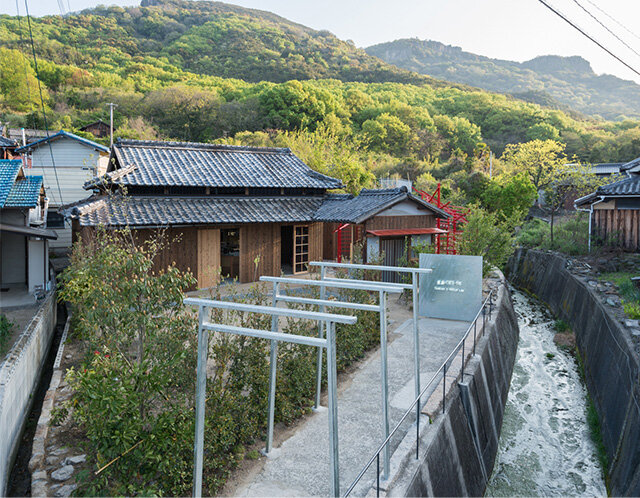 Architects
Architects
Yuri Naruse
Jun Inokuma
While retaining the exterior of the old house, built more than 60 years ago, the expansive column-less space was created by suspending the inner wooden shafts from several steel beams. And just as its name suggests, the facility is a kind of laboratory, prompting various developments based on the changes that occur there. The approach to the building is lined with torii gates and a place to hang ema (votive tablets) opens onto Mt. Danyama, the mountain that towers over central Teshima. A wide range of values and contexts are combined on the site, and while maintaining the same appearance as the surroundings, a slightly strange atmosphere pervades the village. Resonating with the ambiguity of Sputniko!'s work, the space presents us with many questions.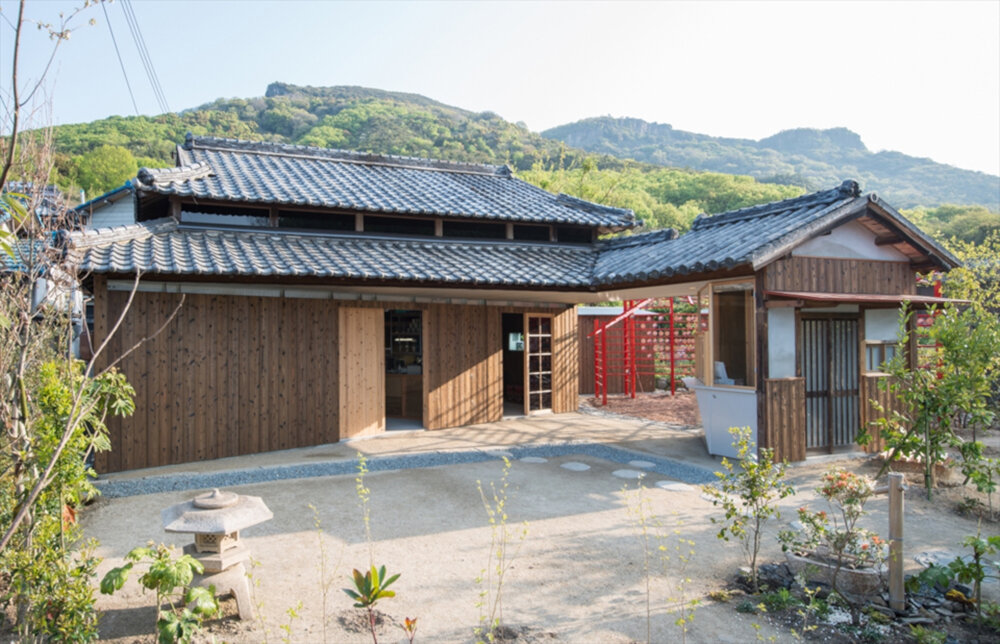 Information
Facilities and Services
For disabled visitors
(1)Accessibility
Due to the characteristics of the facility, some places are not accessible to visitors with disabilities and special needs.
We ask for your understanding.
We will support you as much as possible when you visit us, so please contact and discuss directly with our facilities.

(2)About lending wheelchairs, etc.
・Wheelchairs: Not available.
・Writing tools: Available.
・Multi-purpose toilets: Not available.
・You may enter our facilities with a service dog, a seeing-eye dog, or a hearing assistance dog.
About admission
・No discounts are offered for groups and holders of Disability Certificates (Physical Disability Certificates, Rehabilitation Certificates, or Mental Disability Certificates) are not granted free entry.
・We accept the following credit cards: AMEX, Diners, JCB, Master Card, NICOS, VISA.
Requests to visitors
When visiting the museum
・There is no parking. Please visit by bicycle, on foot, or use public transport.
・Please do not bring large objects (suitcases, umbrellas, tripods, etc.) into the museum. These should be left at the Ticket Center.
・Pets may not be taken into the museum.
・Smoking is prohibited on the museum premises.
・Visitors may not eat (including candy, gum, boxed lunches, etc.) or drink on the museum premises.

・

Visitors may be refused entry if they appear intoxicated or otherwise pose a disturbance to other visitors.

・Please take any garbage away with you.
When viewing the artworks
・Please do not touch the artworks themselves.
・Please do not take photographs, videos, or make sketches in the museum. Visitors are also requested not to use fountain pens, ink, etc.
About using drone
・It's strictly prohibited to operate Unmanned Aircrafts (UAs) /Drone in Benesse Art Site Naoshima premises without our prior permission due to safety assurance reasons for the people, architecture, and artworks.
Contact
908 kou, Teshima, Tonosho-cho, Shozu-gun, Kagawa 7614663 Japan
Tel. +81-(0)879-68-3555 (Teshima Art Museum)
Fax. +81-(0)879-68-2182
Inquiry form