ANDO MUSEUM
A Tadao Ando-designed inner space, framed by unadorned concrete walls, infuses new life in this about 100-year-old traditional wooden house in Honmura. Here, contrasting elements of past/present, wood/concrete, light/shadow overlap in this space which condenses the essence of Tadao Ando's architecture. Learn about Ando's work and Naoshima history through photographs, sketches, and models, and see how the museum itself has revived this venerable old house.
Hours & Admission
Hours:

10:00 a.m -1:00 p.m. / 2:00 p.m.-4:30 p.m.
(Last admittance: 4:00 p.m.)
Closed:

Mondays
*Open on Mondays for national holidays but closed the next day.
Open Days Calendar
Admission:

JPY520
*free for children 15 and under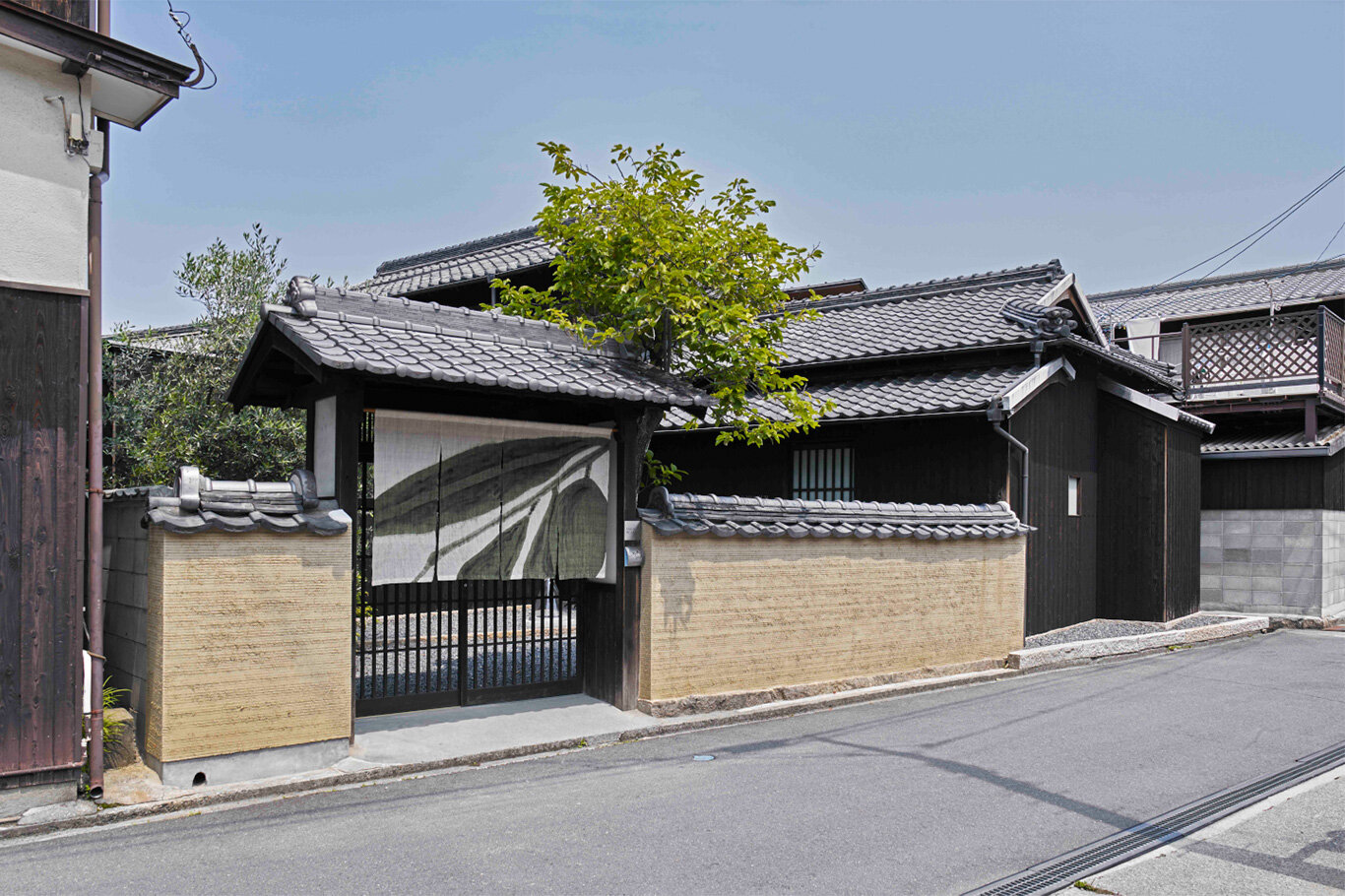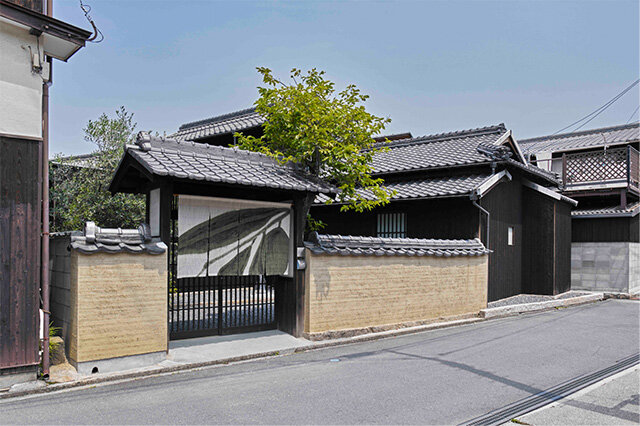 Architects
In the ANDO MUSEUM, I nestled a concrete box within the old minka house. The box has a gently curved ceiling. One of its walls aligns with the main axis of the house and is tilted towards the ridge- beam to generate a feeling of openness that extends dynamically into the space above. Sunlight descends down through the deep space from a skylight opening at the top of the wooden roof. My aim was to create a space that conjures a rich sense of depth despite its small size, where oppositional elements such as the past and present, wood and concrete, and light and shadow clash intensely as they are superimposed against each other.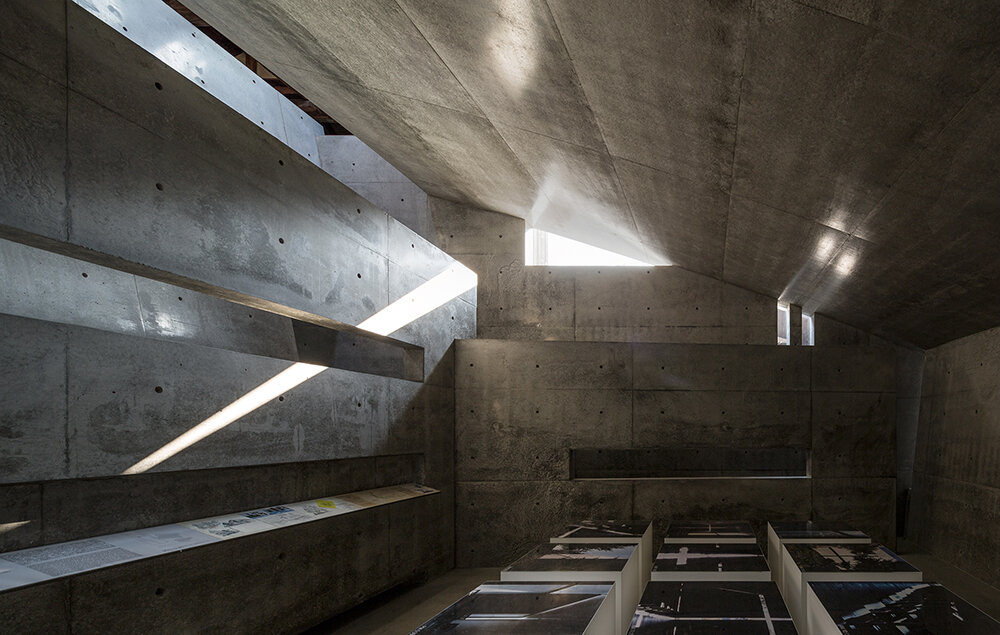 Store
The store offers signed publications related to the architect as well as a range of original items signed or with a drawing by the architect.
Hours:

10:00 a.m.-4:30 p.m.
Closed:

The Shop is closed when the museum is closed.
Tel:

+81-(0)87-892-3754 (Fukutake Foundation)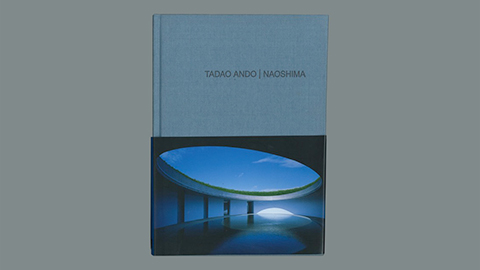 This is the official catalog of an exhibition for Tadao Ando and Naoshima architecture held by Le Bon Marche in France to commemorate 90 years of Franco-Japanese cultural relations. Bilingual English and French text.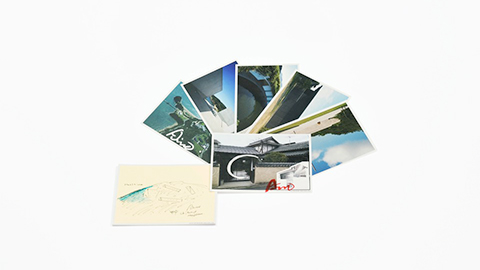 This six-card set features photographs of the Chichu Art Museum and architecture designed by Tadao Ando on Naoshima. Personally autographed by Tadao Ando.
Group Visits
9 people and more
Group Visits
In order to ensure a smooth admission, groups of 9 or more visitors who intend to visit ANDO MUSEUM are advised to contact us in advance using the Benesse Art Site Naoshima Group Advance Notice Form.
Contact us :

In order to ensure a smooth admission, groups of 9 or more visitors who intend to visit ANDO MUSEUM are advised to contact us in advance using the "Benesse Art Site Naoshima Group Advance Notice Form."
Please note that we are unable to guarantee that we can accommodate your requested date and/or time of visit.
Information
Facilities and Services
・There is no restroom in the museum. A public restroom is available next to the Art House Project site "Minamidera".
For visitors with babies or small children
・We request that visitors do not bring baby carriages into the museum. Please note there are stairs inside the museum.
・There is no nursing room nor a changing table in the museum.
For handicapped visitors
(1)Accessibility
Since we have renovated old buildings, some places are not accessible for visitors with disabilities and special needs.
We ask for your understanding.
We will support you as much as possible when you visit us, so please contact and discuss directly with our facilities.

(2)About lending wheelchairs, etc.
・Wheelchairs: We have 1 wheelchair available at Honmura Lounge & Archive.
・Writing tools: Available.
・Multi-purpose toilets: There are 3 locations in the Honmura district around Art House Project.
・You may enter our facilities with a service dog, a seeing eye dog, and/or a hearing assistance dog.
About admission
・No discounts are offered for groups and holders of Disability Certificates (Physical Disability Certificates, Rehabilitation Certificates, or Mental Disability Certificates) are not granted free entry.
Requests to visitors
When visiting the museum
・Please do not bring large objects (suitcases, umbrellas, tripods, etc.) into the museum. These should be left at the Ticket Center.
・Pets may not be taken into the museum.
・Smoking is prohibited on the museum premises.
・The use of cell phones is prohibited on the museum premises.
・Other than in the cafe, visitors may not eat (including candy, gum, boxed lunches, etc.) or drink on the museum premises.

・

Visitors may be refused entry if they appear intoxicated or otherwise pose a disturbance to other visitors.
When viewing the artworks
・Please do not touch the walls, the glass, or the artworks themselves.
・Please do not take photographs, videos, or make sketches in the museum. Visitors are also requested not to use fountain pens, ink, etc.
About using drone
・It's strictly prohibited to operate Unmanned Aircrafts (UAs) /Drone in Benesse Art Site Naoshima premises without our prior permission due to safety assurance reasons for the people, architecture and artworks.
For visitors intending to visit the museum during the most crowded period (March to November)
In order to ensure a comfortable viewing experience for everyone, there may be times when we restrict the number of visitors entering the museum.
Contact
736-2 Naoshima, Kagawa 7613110 Japan
Tel. +81-(0)87-892-3754 (Fukutake Foundation)
Fax. +81-(0)87-840-8285
Inquiry form