INUJIMA Art Rendezvous
INUJIMA Art Rendezvous is a project involving works of art and events to encourage people to interact with each other on the island of Inujima. Artist Ellie Omiya's works are being gradually appeared around the island. Visitors can "rendezvous" (meet up) with these works of art and take a break from time to time while strolling around the island. We hope to create a park-like environment over Inujima, where people of all ages, from children to the elderly, can enjoy their time together.
Information
For your safety, please enjoy the works during the opening hours of Seirensho Art Museum.
Open Days Calendar
Admission:

Free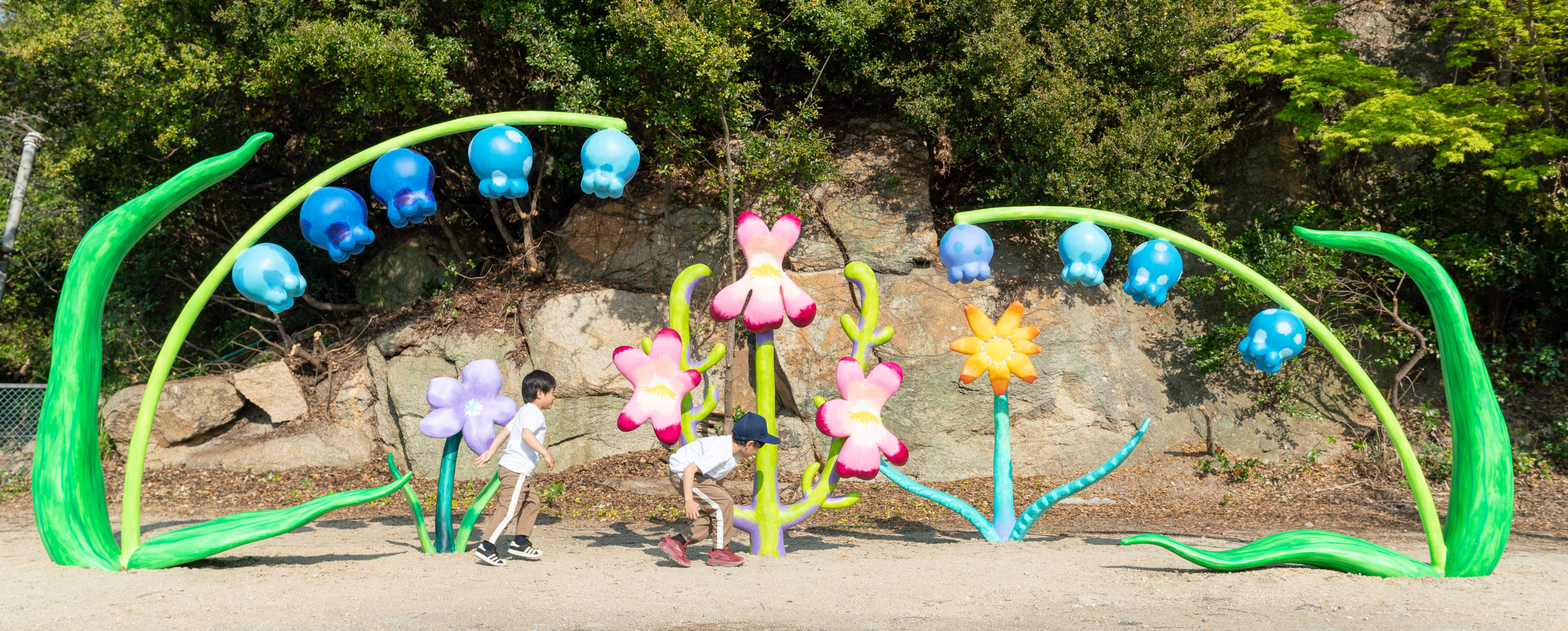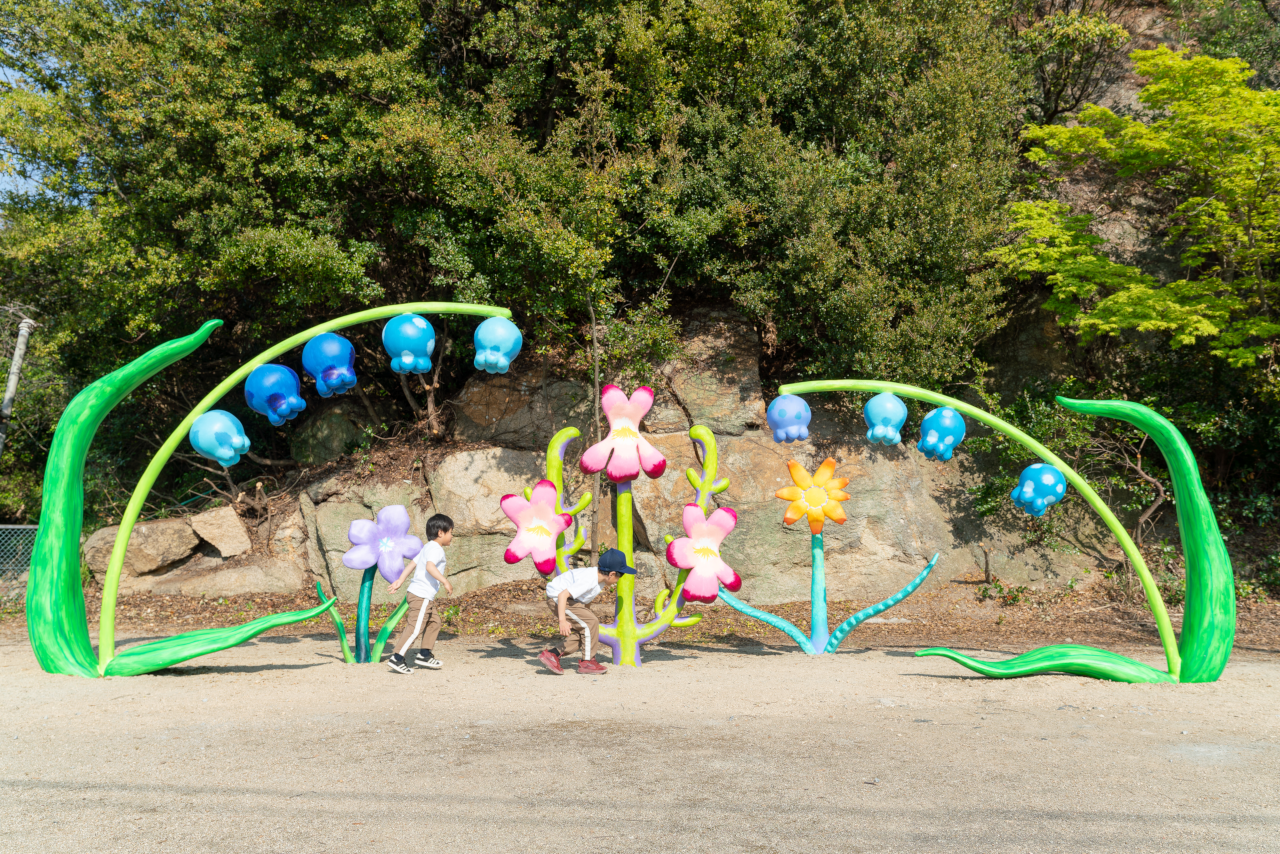 Artist
With their vivid hues and lively depictions, Ellie Omiya's works bring positive energy to people and add a touch of color to Inujima, transforming it into a relaxing place.
Artwork
This work brightens up the start of exploring around Inujima. The flowers and plants of Inujima transformed into the artwork dance merrily at the Kids Plaza, where Bon Festival dances take place by the residents every summer. Visitors can not only enjoy the sight of this work but are also free to touch it as well.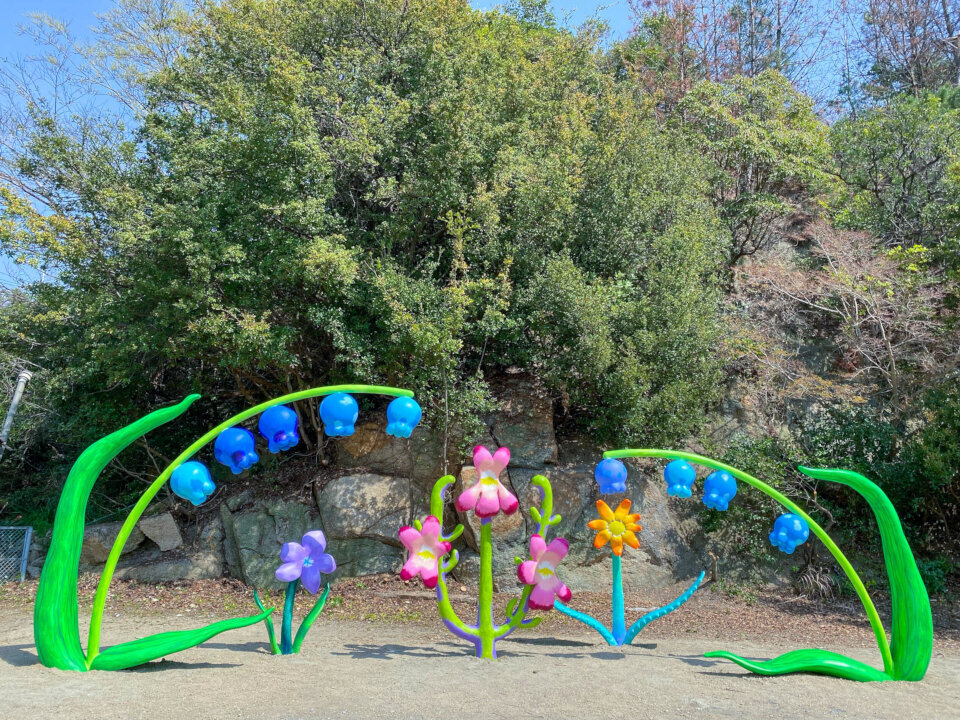 Self Journey with Flowers and Light
As you make your way to the south side of Inujima, you will be greeted by the magnificent seascape of the Seto Inland Sea. You can sit on this bench and enjoy views of nature while you are deep in thought. The sky, the grass and flowers circulate from time to time. As the sun shines on this work, the flowers gently cast colored shadows on the ground.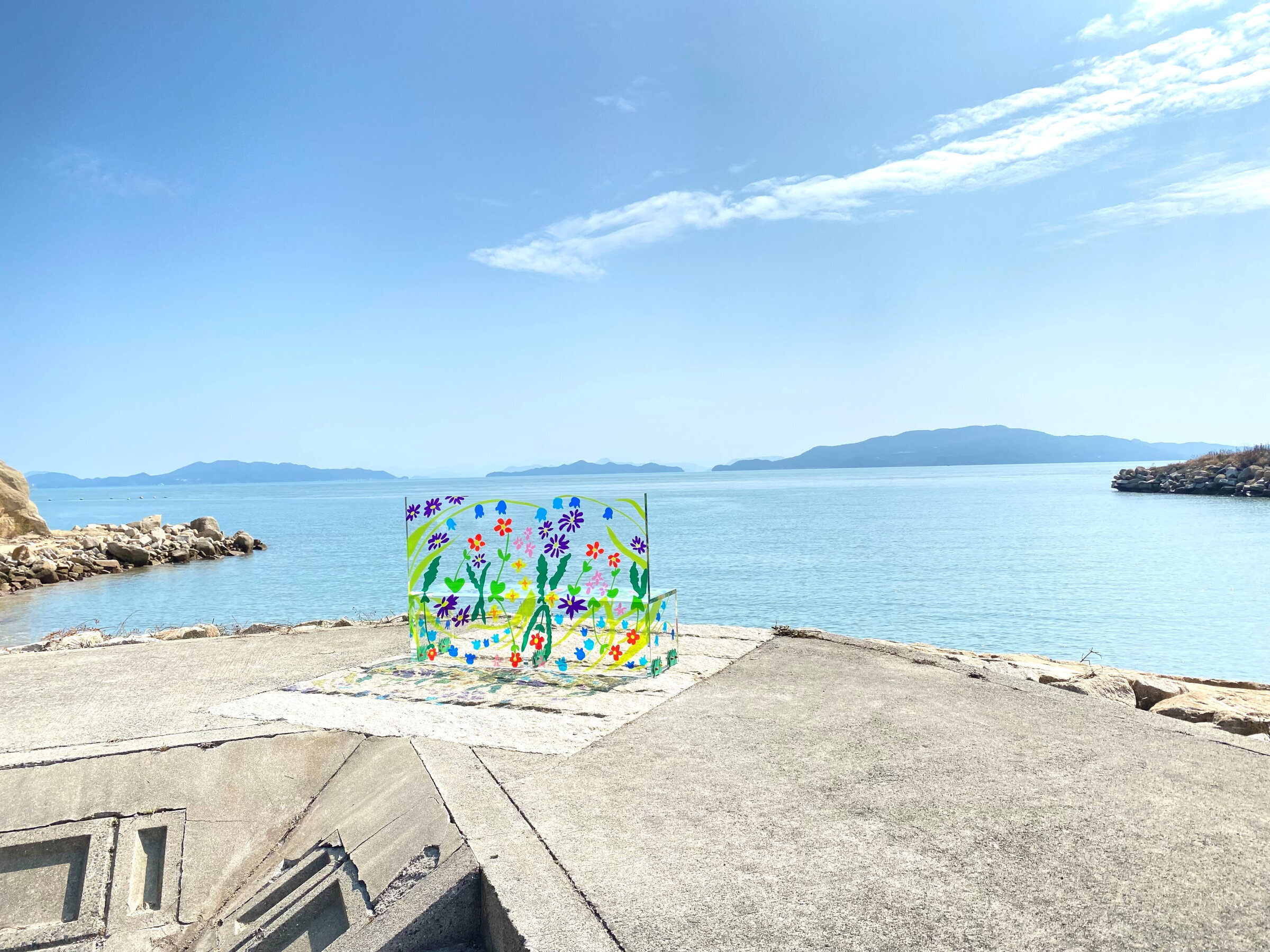 Information for Visitors
Facilities and Services
For visitors with babies or small children
・There are places on the island where it is difficult to use baby carriages. You can leave your baby carriages with us at the Inujima Ticket Center.
・There is one restroom with a changing table in the Inujima Ticket Center.
For visitors with disabilities
(1)Accessibility
・The entrance to the Kids Plaza is accessible for visitors with disabilities and special needs.

(2)About lending wheelchairs and others
・Wheelchairs: We have 2 wheelchairs available at the Inujima Ticket Center.
・Writing tools: Not available.
・Multi-purpose toilets: Not available.
・You may enter our properties with a service dog, a seeing-eye dog, or a hearing assistance dog.
Requests to visitors
When viewing the artworks
・The Artworks are located in a residential area. Please observe good manners and consider the residents when walking around the island.
・Please take any garbage away with you.
・Flower Fairy Dancers: While you are allowed to touch this work, it is not a piece of playground equipment. Please refrain from climbing on it or hanging from it.
・Self Journey with Flowers and Light: Visitors are free to sit on this work. Please refrain from other dangerous actions besides sitting on the bench. As this work is located by the seashore, please make sure to watch your steps and to keep a safe distance from the waves.
・Visitors may not enter the exhibition area wearing bathing suits.
・Smoking is prohibited around the exhibition.
About using drone
It's strictly prohibited to operate Unmanned Aircrafts (UAs) /Drone in Benesse Art Site Naoshima premises without our prior permission due to safety assurance reasons for the people, architecture and artworks.
Contact
Inujima Seirensho Art Museum
327-4 Inujima, Higashi-ku, Okayama 7048153, Japan
Tel. +81-(0)86-947-1112
Fax. +81-(0)86-947-1115
Inquiry Form