Needle factory
An abandoned sewing needle factory, which closed in the late 1980s, stands in the village of Ieuraoka on Teshima. Installed within its space is a wooden hull-form used in the manufacturing of red snapper net fishing boats, neglected for some 30 years, and never serving its original purpose after it was built in a shipyard in Uwajima. Each was carrying their own memories. These two entities were juxtaposed through the artist's vision, creating a new magnetic field in the art space they form together.

Measuring over 17 meters in length, the hull-form was loaded onto a barge without being dismantled and transported from Uwajima across the Seto Inland Sea to Teshima. For more insights into the artwork's production process, visit the page here.
Hours & Admission
Hours:

10:30 a.m. - 4:30 p.m.
Closed:

Please check the

Open Days Calendar

for opening hours and closed days.
Admission:

JPY520
*Free for children 15 and under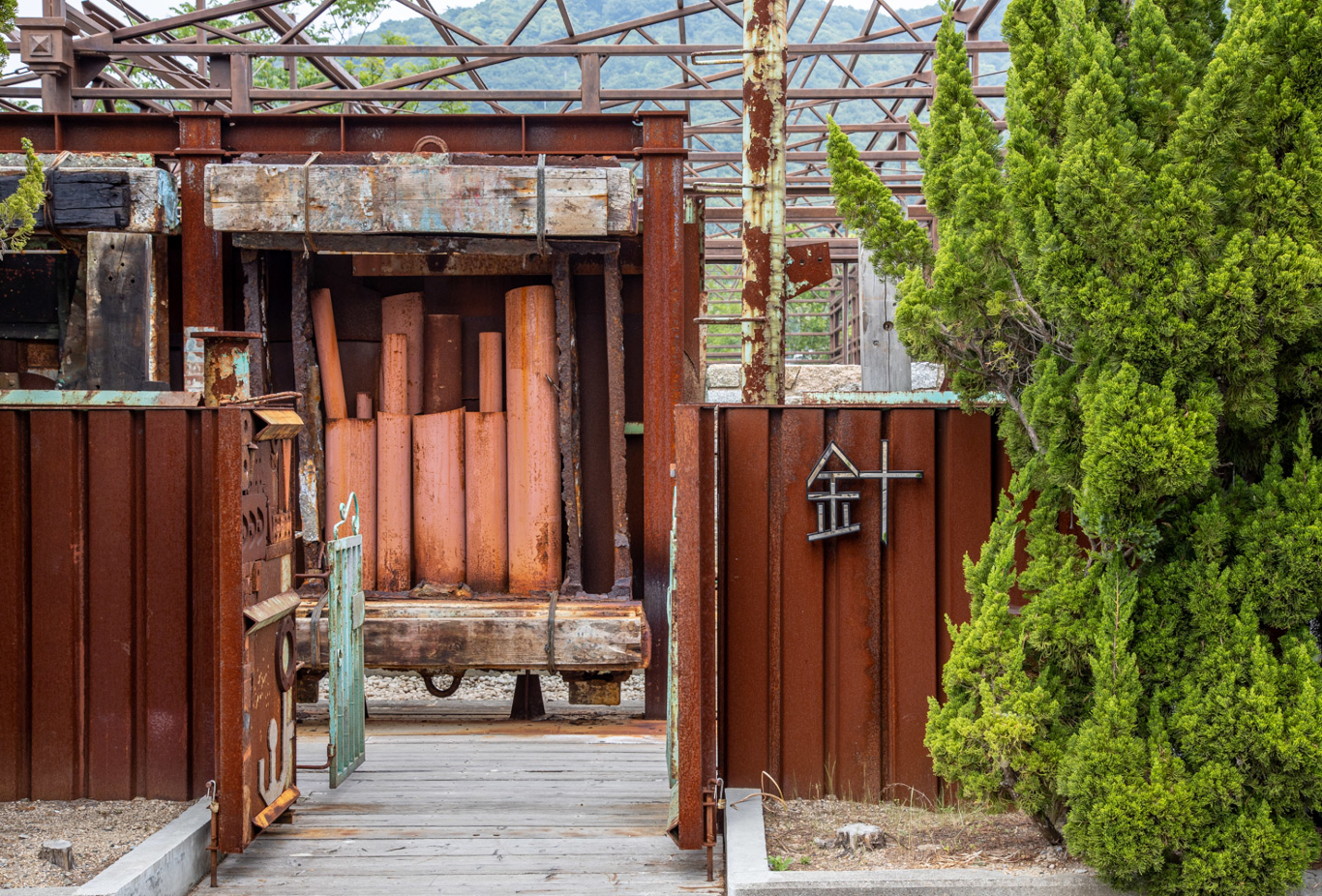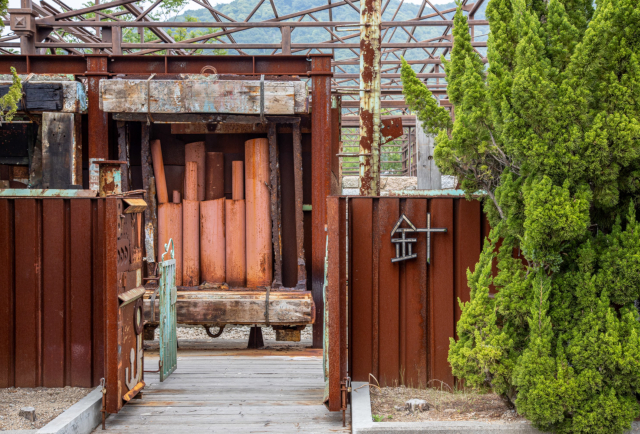 Artist
Integrating the hull-form, which was on the verge of being discarded, and the old needle factory, creates a connection between the two objects. At the same time, it reminds us of the era, area, and people associated with these objects, and evokes a variety of images related to the sea.
Group Visits
Group Visits

9 people and more
Group visits to the museum must be booked in advance. This enables us to schedule groups throughout the day to avoid overcrowding.
Information
Facilities and Services
For disabled visitors
(1)Accessibility
Due to the characteristics of the facility, some places are not accessible to visitors with disabilities and special needs.
We ask for your understanding.
We will support you as much as possible when you visit us, so please contact and discuss directly with our facilities.

(2)About lending wheelchairs, etc.
・Wheelchairs: Not available.
・Writing tools: Available.
・Multi-purpose toilets: Not available.
・You may enter our facilities with a service dog, a seeing-eye dog, or a hearing assistance dog.
About admission
・No discounts are offered for groups and holders of Disability Certificates (Physical Disability Certificates, Rehabilitation Certificates, or Mental Disability Certificates) are not granted free entry.
Requests to visitors
When visiting the museum
・There is no parking. Please visit by bicycle, on foot, or use public transport.
・Please do not bring large objects (suitcases, umbrellas, tripods, etc.) into the museum. These should be left at the Ticket Center.
・Pets may not be taken into the museum.
・Smoking is prohibited on the museum premises.
・Visitors may not eat (including candy, gum, boxed lunches, etc.) or drink on the museum premises.

・

Visitors may be refused entry if they appear intoxicated or otherwise pose a disturbance to other visitors.

・Please take any garbage away with you.
When viewing the artworks
・Please do not touch the artworks themselves.
・Please do not take photographs, videos, or make sketches in the museum.
・Visitors are also requested not to use fountain pens, ink, etc.
About using drone
・It's strictly prohibited to operate Unmanned Aircrafts (UAs) /Drone in Benesse Art Site Naoshima premises without our prior permission due to safety assurance reasons for the people, architecture and artworks.
Contact
1841-2 Nakamura, Ieura, Teshima, Tonosho-cho, Shozu-gun, Kagawa 7614661 Japan
Tel. +81-(0)879-68-3555 (Teshima Art Museum)
Fax. +81-(0)879-68-2182
Inquiry form