The Naoshima Plan "The Water"
The structure was interpreted by the architect Hiroshi Sambuichi, that the townscapes of Honmura, Naoshima were built to pass on "moving materials" like "wind" and "water" as if they were batons in a relay race. Having found not only in the beauty of the "moving materials" itself, but also in the community where it is carefully handed over to neighboring houses, Sambuichi emerged the beauty of the two through the renovation of the old house. He manifested the characteristic of Honmura housings of adjacent rooms aligned south-north, and installed the pool filled with rich well water. If you put your feet into the pool from the windblown pier, you can see and feel the "moving materials" of Naoshima.
Hours & Admission
Hours:

10:00 a.m. - 4:30 p.m.
(Last admittance: 4:00 p.m.)
Closed:

Please see Open Days Calendar for opening hours and closed days.
Admission:

Free
Photo by Shinkenchiku-sha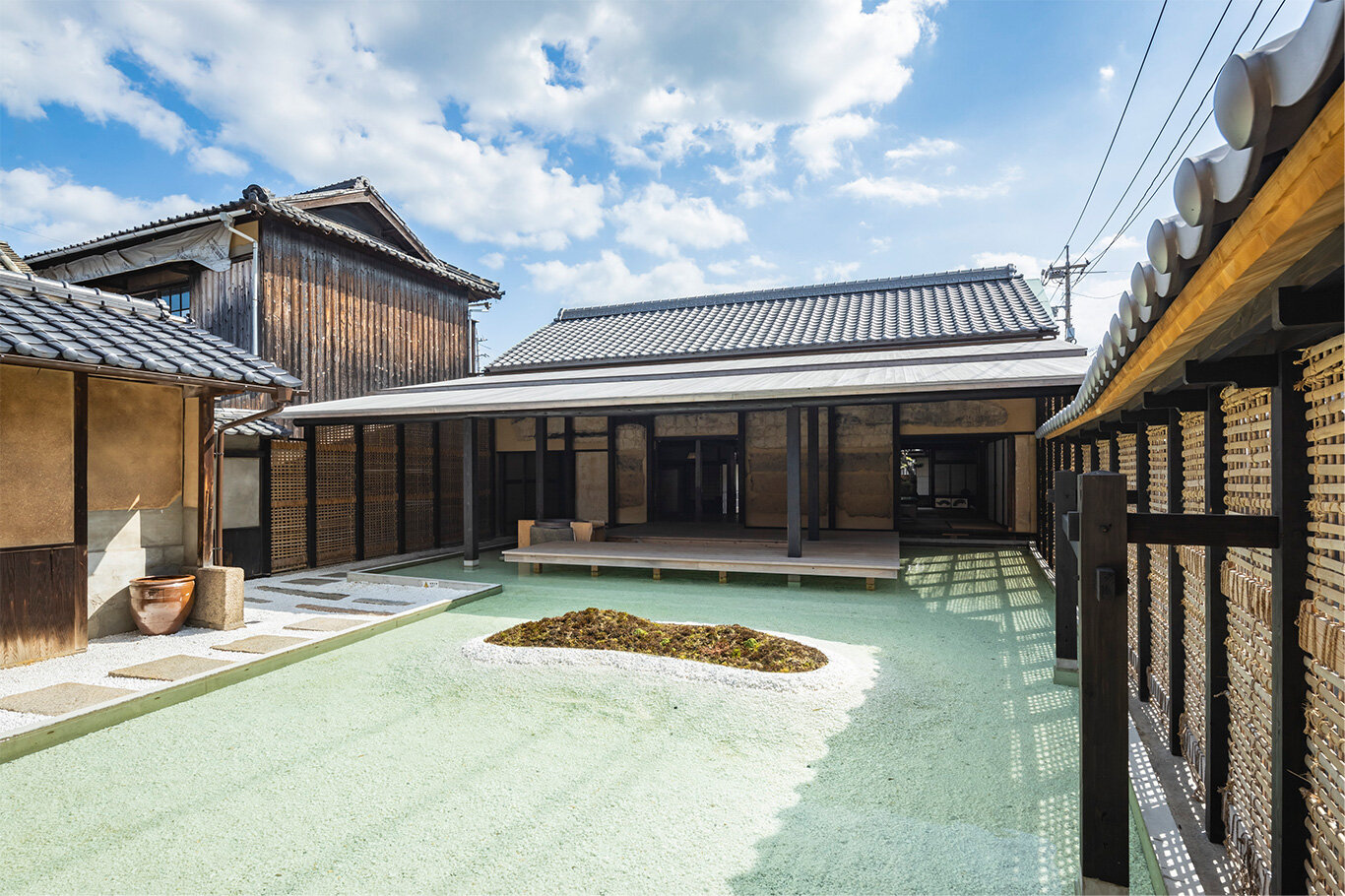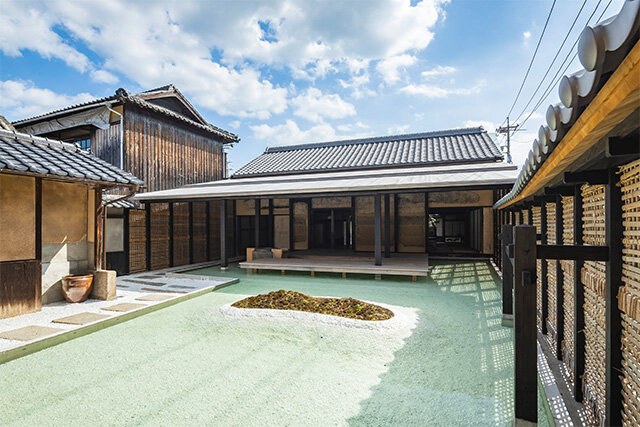 Architect
Architect
Hiroshi Sambuichi
Sambuichi calls wind, water and the sun as "moving materials", he has been working on "The Naoshima Plan" the project to remind the value of those materials in Naoshima since 2011. He presented Cockpit for Wind and Water in 2013, Naoshima Hall the multipurpose facility, and Matabe a private residence in 2015. In "The Naoshima Plan 'The Water'", he installed a pool filled with rich water from the groundwater arteries. By adding pure "water" into "the relay race of air" he had experimented so far, Sambuichi has created a space where visitors can experience the intellectual ideology of Honmura itself through their whole bodies.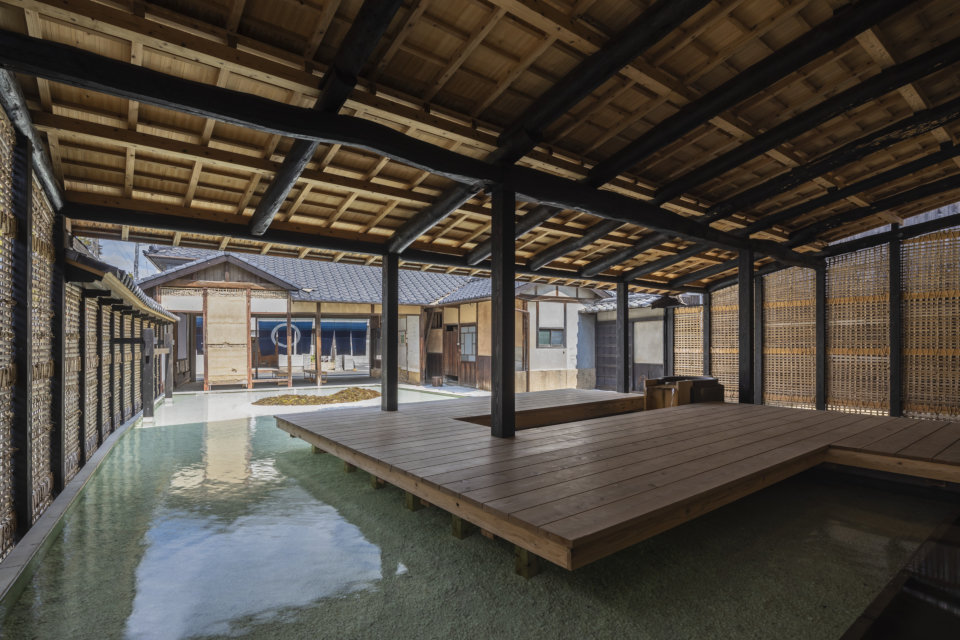 Information
Facilities and Services
For visitors with babies or small children
・We request that visitors do not bring baby carriages into the installation. Please note there are stairs inside the installation.
・There is no nursing room nor a changing table in the installation.
For handicapped visitors
(1)Accessibility
Since we have renovated old buildings, some places are not accessible for visitors with disabilities and special needs.
We ask for your understanding.
We will support you as much as possible when you visit us, so please contact and discuss directly with our facilities.

(2)About lending wheelchairs, etc.
・Wheelchairs: We have 1 wheelchair available at Honmura Lounge & Archive.
・Writing tools: Available.
・Multi-purpose toilets: There are 3 locations in the Honmura district around Art House Project.
・You may enter our facilities with a service dog, a seeing eye dog, and/or a hearing assistance dog.
Contact
2249-7 Naoshima, Kagawa 7613110 Japan
Tel. +81-(0)87-892-3754(Fukutake Foundation)
Fax. +81-(0)87-840-8285
Inquiry form