MECON
A new work installed by Shinro Ohtake in the inner courtyard of the defunct Megi Elementary School. The title of the work is coined from the "Me" in Megijima and "con", which is the Japanese word for" root", used to symbolize the vitality of life. It conveys the hope that the people of Megijima will keep their roots on the island.
Hours & Admission
Hours:

10:40 a.m.-4:30 p.m.
Closed:

Please check the Open Days Calendar for opening hours and closed days.
Admission:

JPY510
*Free for children 15 and under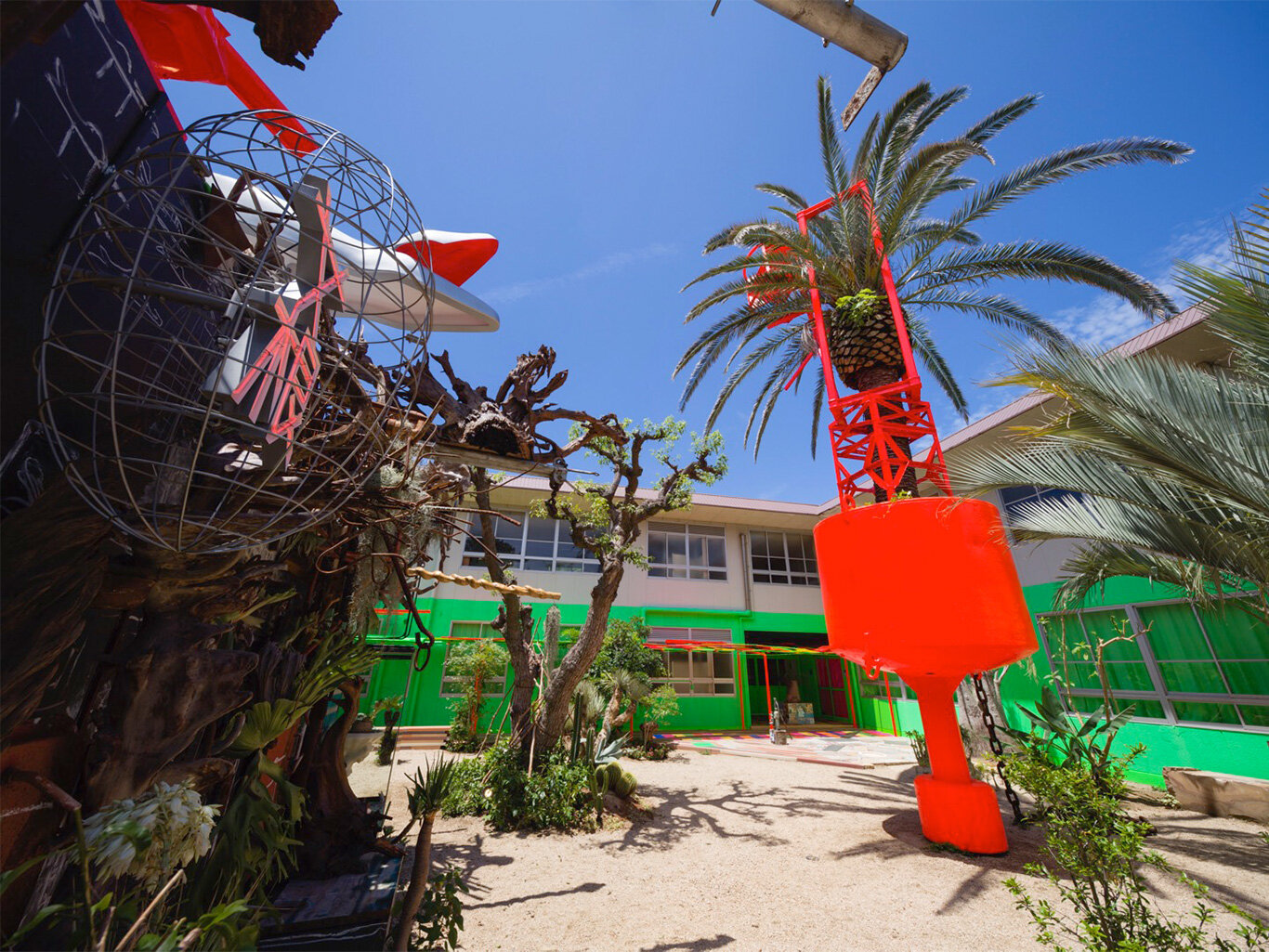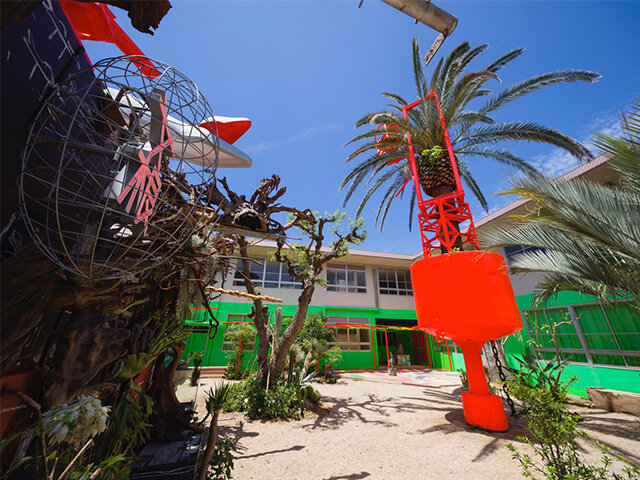 Artist
The inner courtyard contains a large buoy clearly out of proportion with the amount of available land, a tall-standing palm tree native to Megijima surrounded by a complex tangle of bent roots, tropical plants and other objects. Ohtake turned the entire area into an artwork based on the concept of" roots" to symbolize the vitality of life that impressed him about Megijima Island.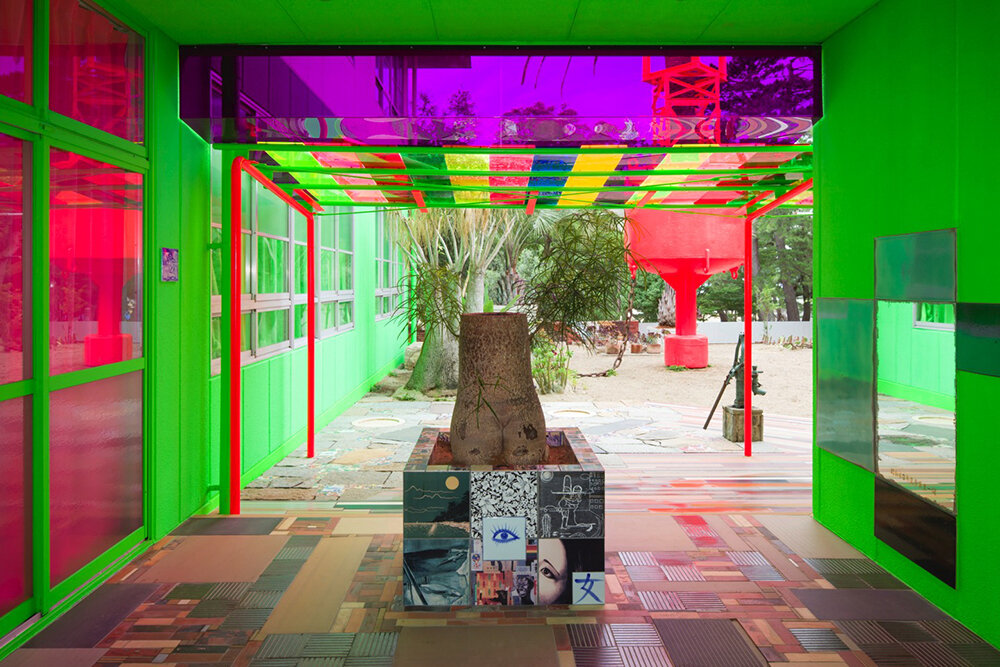 Information
Facilities and Services
For handicapped visitors
(1)Accessibility
Due to characteristics of facility, some places are not accessible for visitors with disabilities and special needs.
We ask for your understanding.
We will support you as much as possible when you visit us, so please contact and discuss directly with our facilities.

(2)About lending wheelchairs, etc.
・Wheelchairs: Not available.
・Writing tools: Available.
・Multi-purpose toilets: Not available.
・You may enter our facilities with a service dog, a seeing eye dog, and/or a hearing assistance dog.
About admission
・No discounts are offered for groups and holders of Disability Certificates (Physical Disability Certificates, Rehabilitation Certificates, or Mental Disability Certificates) are not granted free entry.
・Credit cards are not accepted.
Requests to visitors
When visiting the museum
・Pets may not be taken into the museum.
・Visitors may not enter the MECON wearing bathing suits.
When viewing the artworks
・Please do not touch the artworks themselves.
・Please do not take videos, or make sketches in the museum. Visitors are allow to take photographs and use any photographs that they take for their personal enjoyment and not for publication.
Visitors are requested not to use fountain pens, ink, etc.
・Please do not eat, drink, or smoke except in designated spaces.

・

Visitors may be refused entry if they appear intoxicated or otherwise pose a disturbance to other visitors.

・The museum is located in residential areas. Please observe good manners and consider the local residents when walking around the islan
About using drone
・It's strictly prohibited to operate Unmanned Aircrafts (UAs) /Drone in Benesse Art Site Naoshima premises without our prior permission due to safety assurance reasons for the people, architecture and artworks.
Contact
Megi Elementary School , 236-2 Megi-cho , Takamatsu , Kagawa 760-0092, Japan
Tel. +81-(0)87-892-2550(Fukutake Foundation)
Fax : 087-892-2011