Hiroshi Sugimoto Gallery: Time Corridors
Hiroshi Sugimoto Gallery was conceived to connect Naoshima and Enoura, which can be said to be the starting point of Sugimoto's creative activities since Sugimoto's longtime efforts in Naoshima led to the creation of his ultimate work as an artist, "Enoura Observatory" in Odawara. While Enoura Observatory mainly exhibits architecture and designed gardens, this gallery is a unique exhibition facility unlike any other in the world where visitors can continuously view the full-scale of Hiroshi Sugimoto's famous photography works, designs, and sculptures. Corridor of Time reflects the characteristics of Ando's architecture that encourages visitors to walk around the architecture space in its natural environment, Hiroshi Sugimoto's continuous pursuit to solve the question of time, and his longstanding relationship with Naoshima. They are intended so that visitors experience the changes in nature and the magnificent flow of time, pondering the history and the meaning of life.
Hours & Admission
Hours:

11:00 a.m. to 3:00 p.m. (last entry: 2:00 p.m.)
Closed:

Open year-round
Open Days Calendar
Admission:

JPY 1,500 *Tea and sweets are included.
Free admission for those under 15 years old and guests of Benesse House.
Please ask at the lounge during the opening hours if you would like to have tea (Price not included in admission fee).
Tickets:

Click here for reservations.
No reservation is required for guests of Benesse House.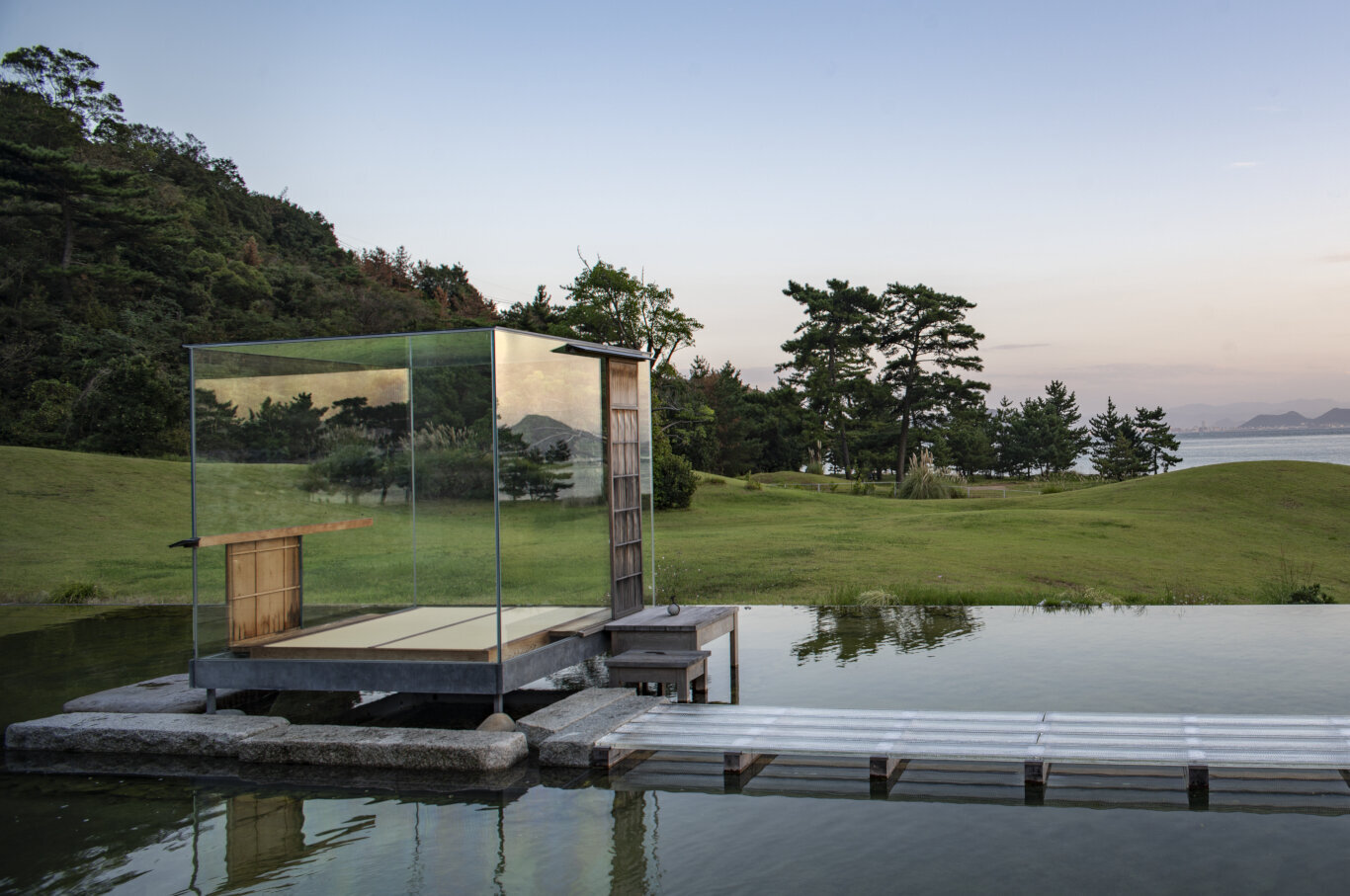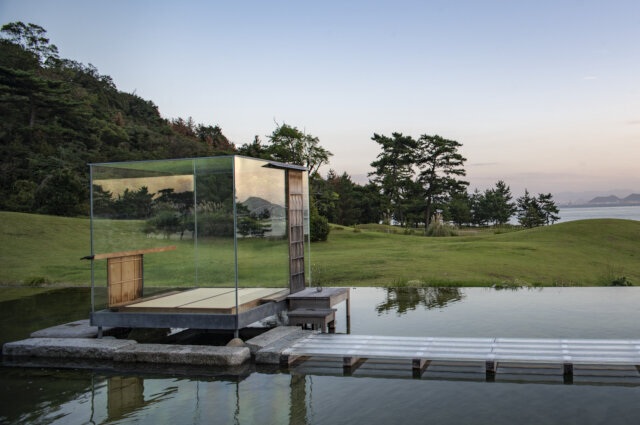 Artist
Hiroshi Sugimoto was born in 1948 in Tokyo. He moved to the United States in 1970 and has lived in New York since 1974. Sugimoto is active in many fields, including photography, sculptures, installation art, plays, architecture, landscape architecture, and cooking. He has popular support in the global art scene. The theme of Sugimoto's art is the transience of history and existence, with the intention to bridge the gaps in ideas between the West and the East using the knowledge of empiricism and metaphysics. His works explore themes such as the nature of time, human perception, and the origin of consciousness. At Benesse Art Site Naoshima, he worked on the Art House Project, "Go'o Shrine" and exhibited some artworks at the Benesse House Museum.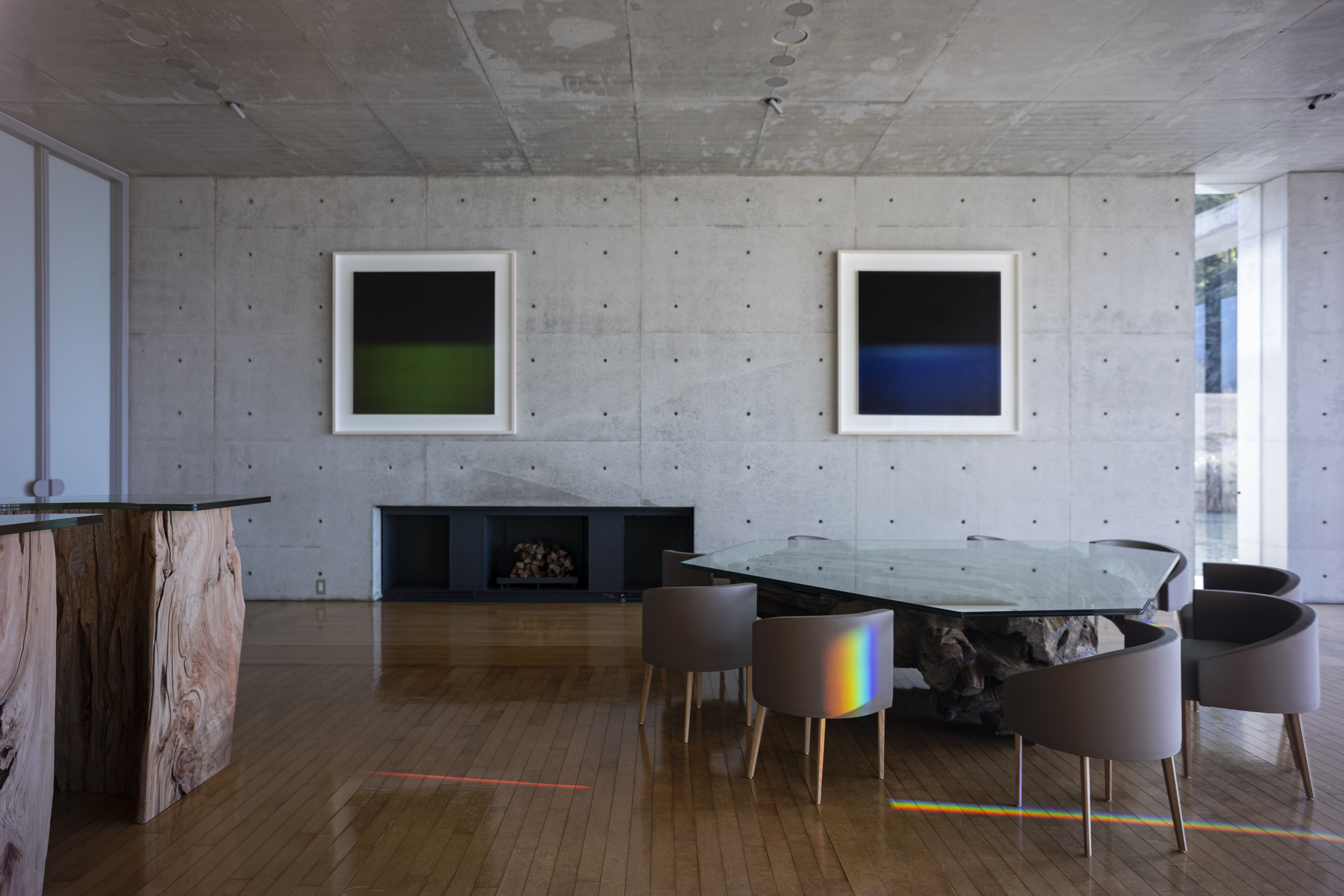 Other Facilities
The building was renovated by the New Material Research Laboratory, led by Hiroshi Sugimoto. Visitors can spend a relaxing time around the "Three Divine Trees" table created especially for the building while admiring Sugimoto's works, such as "Glass Tea House 'Mondrian'".
Hours:

11:00 a.m. to 3:00 p.m. (last order: 2:30 p.m.)
Closed:

Open year-round
Admission:

Fee includes tea service (tea and sweets) for paid visitors. Please ask at the lounge for children under 15 years old and Benesse House guests.
Capacity:

38

*Gallery admission is required to use the lounge.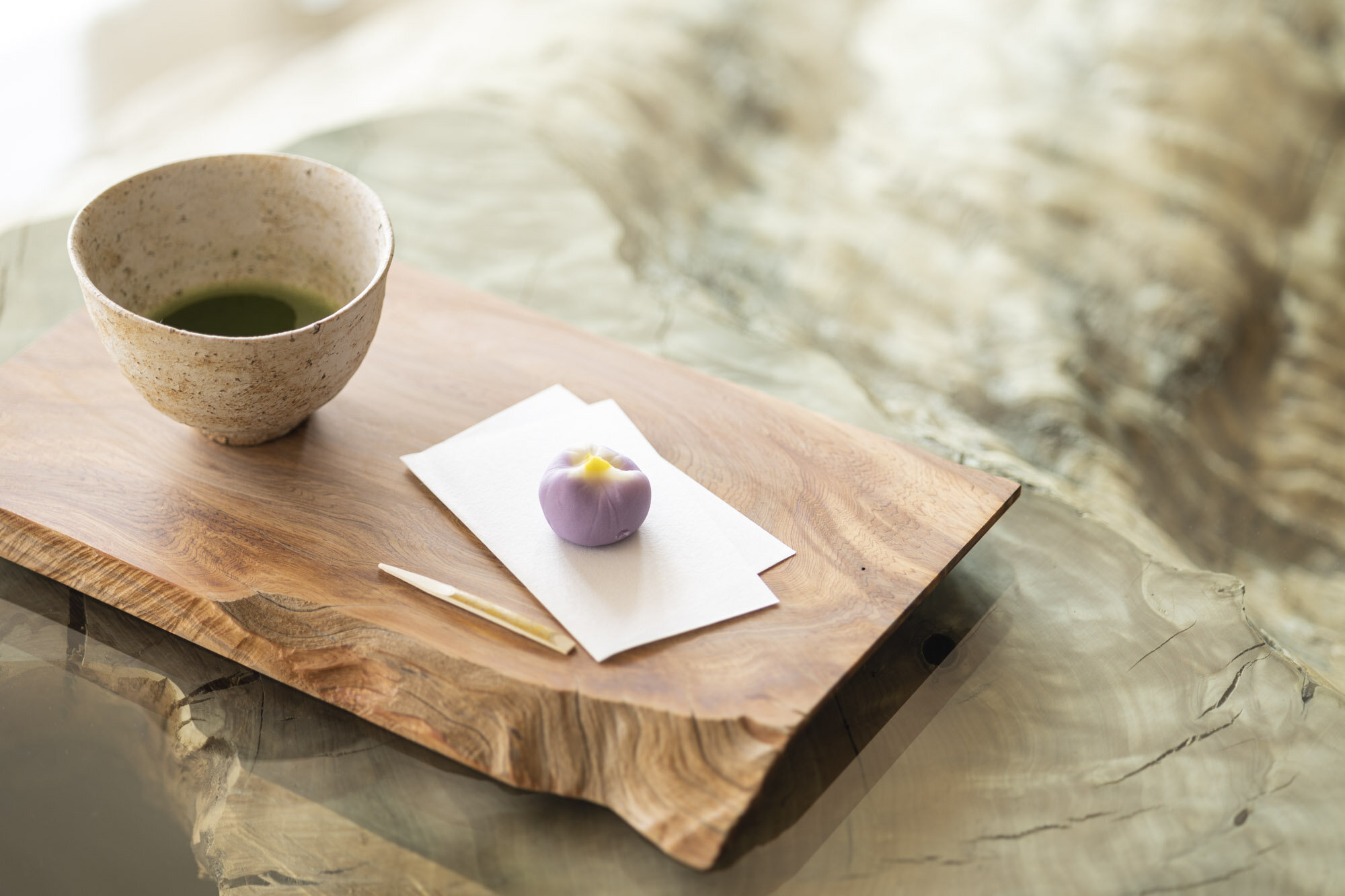 Information
Facilities and Services
For handicapped visitors
(1)Accessibility
Due to characteristics of facility, some places are not accessible for visitors with disabilities and special needs. We ask for your understanding.
We will support you as much as possible when you visit us, so please contact and discuss directly with our facilities.

(2)About lending wheelchairs, etc.
・Wheelchairs: We have 2 wheelchairs available on a first-come, first-served basis.
・Writing tools: Available.
・Multi-purpose toilets: Available.
・You may enter our facilities with a service dog, a seeing eye dog, and/or a hearing assistance dog.
About admission
・No discounts are offered for groups and holders of Disability Certificates (Physical Disability Certificates, Rehabilitation Certificates, or Mental Disability Certificates) are not granted free entry.