The Naoshima Plan "JU"
The concept of architect Hiroshi Sambuichi's "The Naoshima Plan" is to highlight the nature of the "moving materials" of Air, Water, and Sun across the whole island in order to reaffirm their beauty and significance and pass them on to the next generation. The building is based on the traditional Japanese "nagaya" longhouse and is designed to be inhabited by people who come here truly desiring to become one with the island. This building itself, though still under construction, is exhibited to the public every spring and autumn. Through making use of traditional Japanese construction methods, the aim is to provoke visitors to ponder what it means to inhabit our earth intellectually through residential architecture that combines earthquake resistance with the wonders of "moving materials."
Hours & Admission
※Closed during the Setouchi Triennale 2022 Summer session.
Holding period:

Setouchi Triennale 2022
[Spring session] April 14th - May 18th
[Autumn session] September 29th - November 6th
Hours:

10:00 a.m. - 5:00 p.m.
Closed:

Monday (* Open on October 10th, closed on the following 11th)
Please see Open Days Calendar for opening hours and closed days.
Admission:

Free
Photo:

©Shigeo Ogawa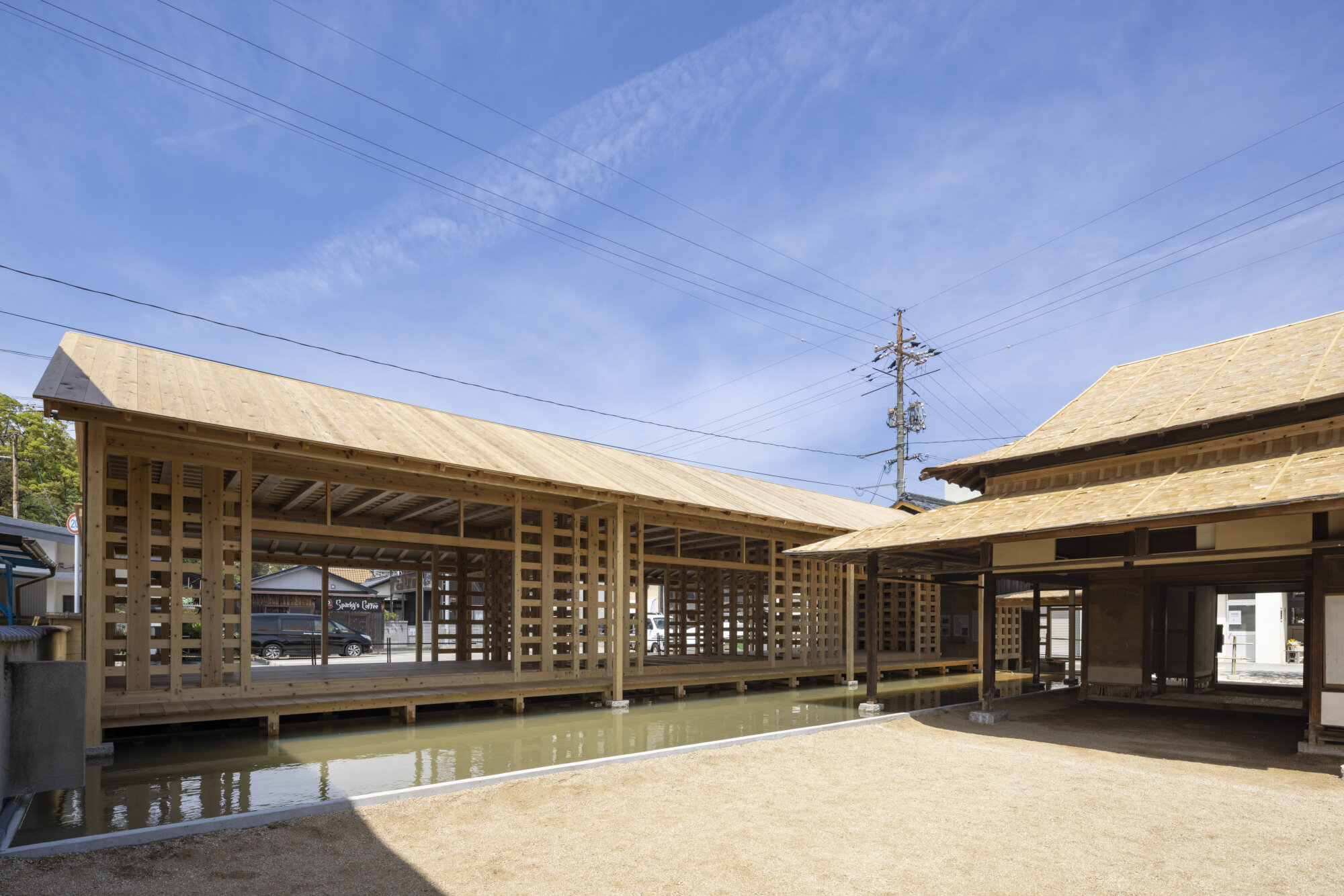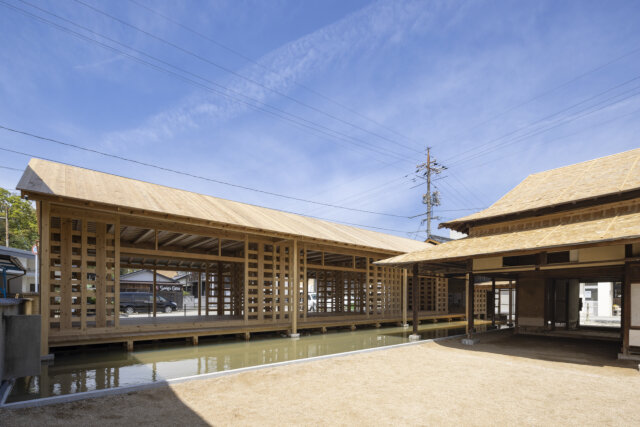 Architect
Architect
Hiroshi Sambuichi
Sambuichi calls wind, water and the sun as "moving materials", he has been working on "The Naoshima Plan" the project to remind the value of those materials in Naoshima since 2011. He presented Cockpit for Wind and Water in 2013, Naoshima Hall the multipurpose facility, and Matabe a private residence in 2015. In 2019, he presented "The Naoshima Plan 'Water'".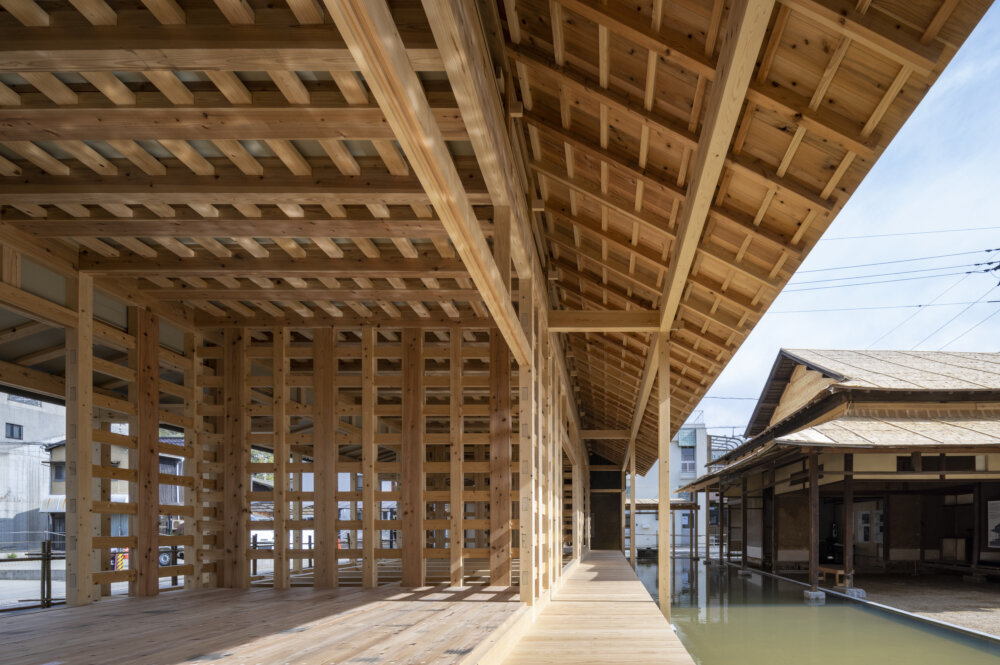 Information
Facilities and Services
For visitors with babies or small children
・We request that visitors do not bring baby carriages into the installation. Please note there are stairs inside the installation.
・There is no nursing room nor a changing table in the installation.
For handicapped visitors
(1)Accessibility
Since we have renovated old buildings, some places are not accessible for visitors with disabilities and special needs.
We ask for your understanding.
We will support you as much as possible when you visit us, so please contact and discuss directly with our facilities.

(2)About lending wheelchairs, etc.
・Wheelchairs: We have 1 wheelchair available at Honmura Lounge & Archive.
・Writing tools: Available.
・Multi-purpose toilets: There are 3 locations in the Honmura district around Art House Project.
・You may enter our facilities with a service dog, a seeing eye dog, and/or a hearing assistance dog.
Contact
Tel. +81-(0)87-892-3754(Fukutake Foundation)
Inquiry form