The Performance Event "Déjà vu - the Living Heritage" Was Held
On Sunday, July 21, 2019, "Déjà vu - the Living Heritage", the performance event, was held at Fukutake House in Fukuda, Shodoshima. At the venue, artists from Hong Kong, Taiwan, Indonesia, and Thailand conducted performances that showcased their unique cultural backgrounds. There were also a lot of stalls and workshops for Asian cuisine by nearby restaurants, and the event bustled with 300 visitors.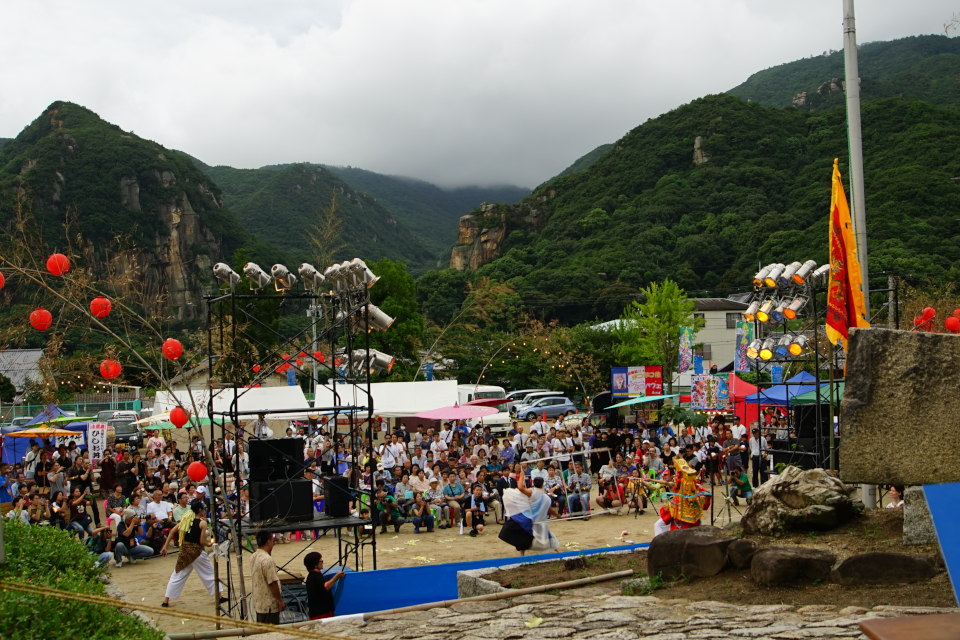 Taiwanese artist INFERNO performed a play based on the myth of the voyage goddess, combining dance and the shakuhachi, a five-holed Japanese bamboo clarinet. Visitors were excited seeing the vivid costumes, dances and flame performances.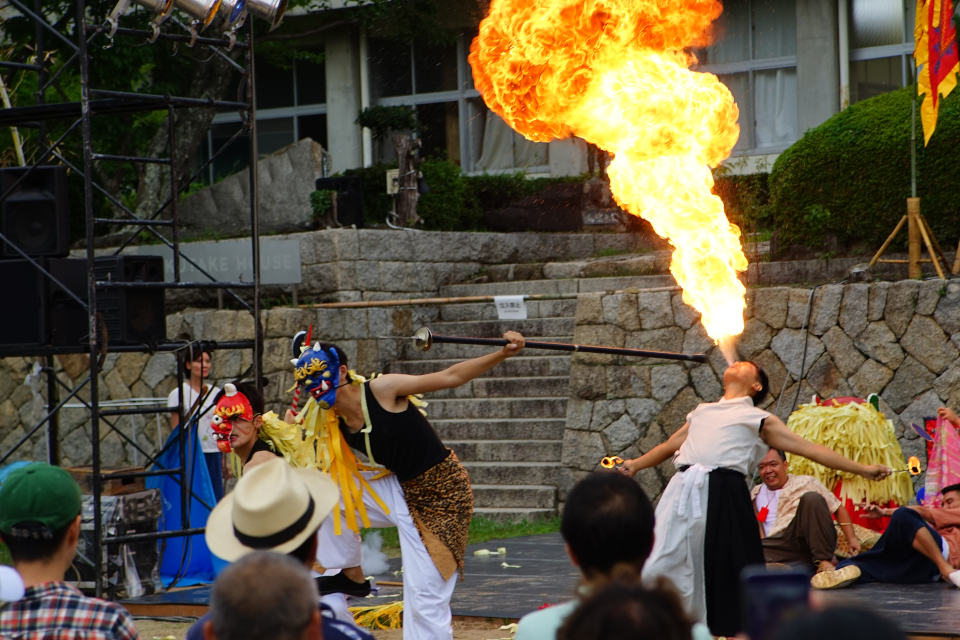 Indonesia's Ayu Permata Sari and Pebri Irawan performed a tense contemporary dance based on motifs of a traditional dance from Sumatra. People cheered for them when they performed with local children and parents using plates.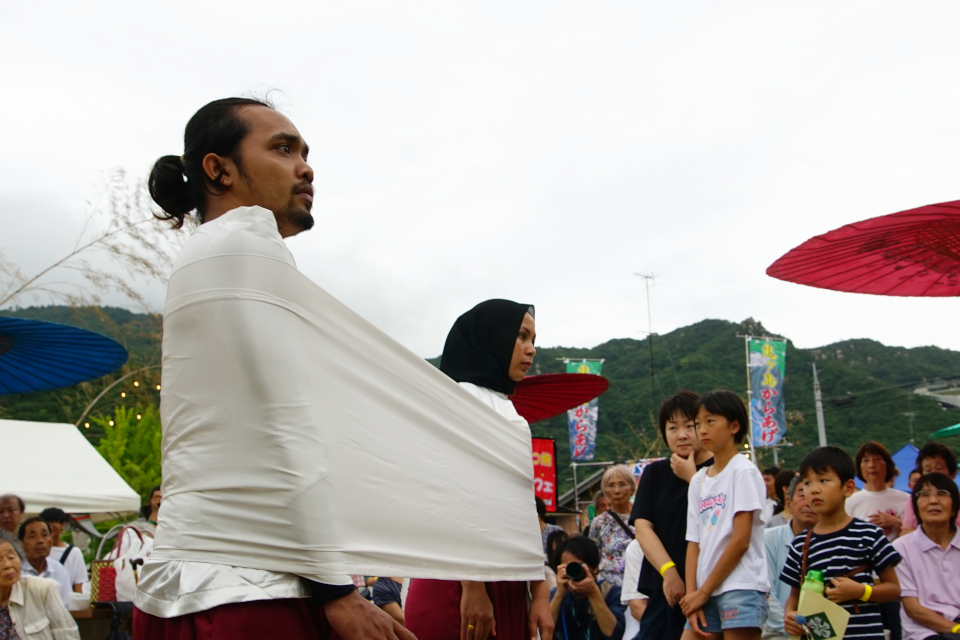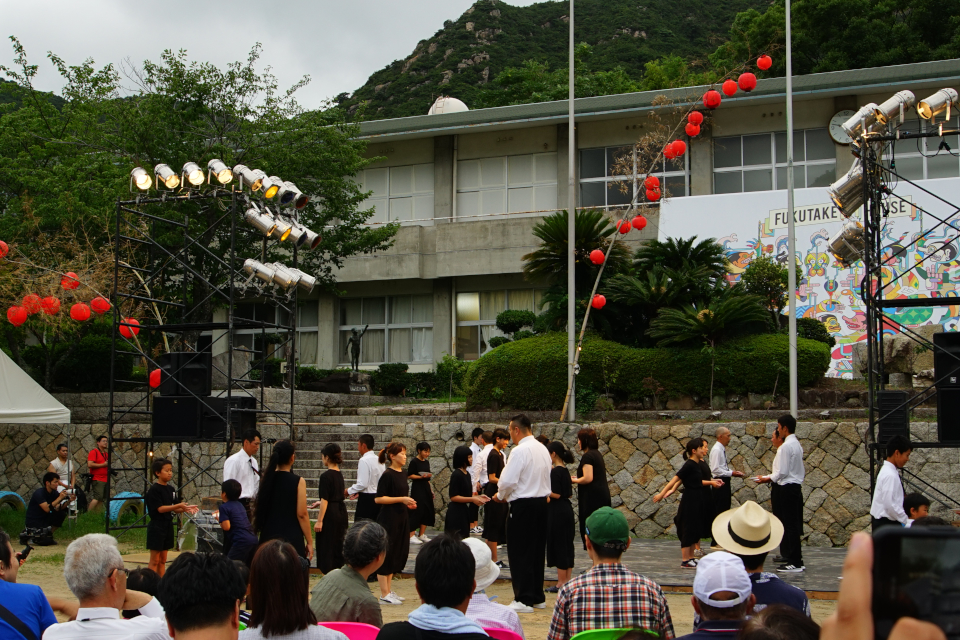 Hugh Cho with TS Crew from Hong Kong ran around the sports ground and gymnasium in the former Fukuda Elementary School, giving the audience a powerful performance with all they got. With their stay in Fukuda, Shodoshima, the group really brought some heat to the stage.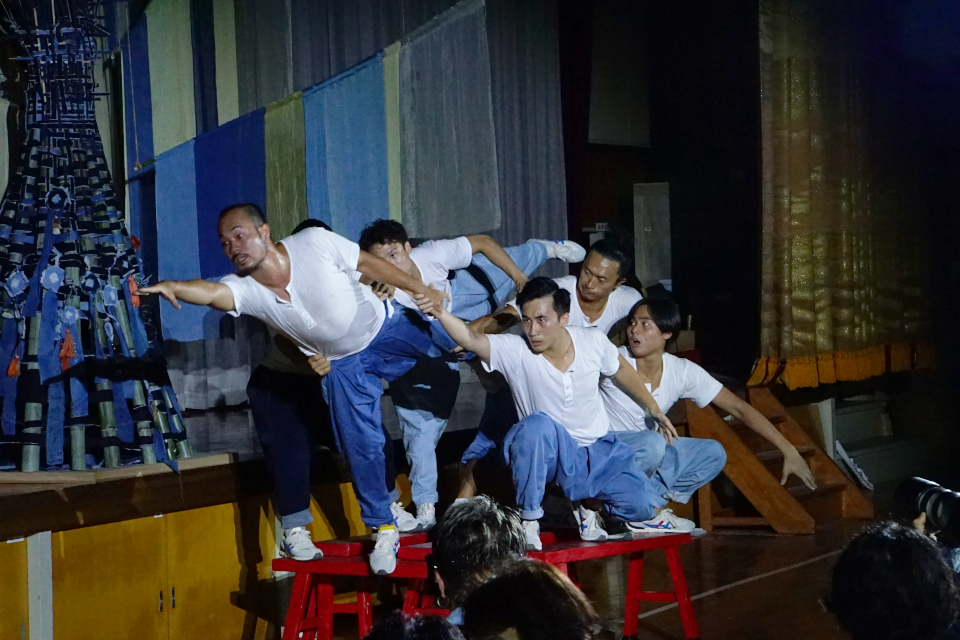 The last performance was by ALL THIDSA BAND from Thailand. The bright and light sound of Mor lam, the traditional music carried on in Isan, located in the north eastern part of Thailand, got everyone at the event to smile, and showed great excitement appropriate for the event's finale.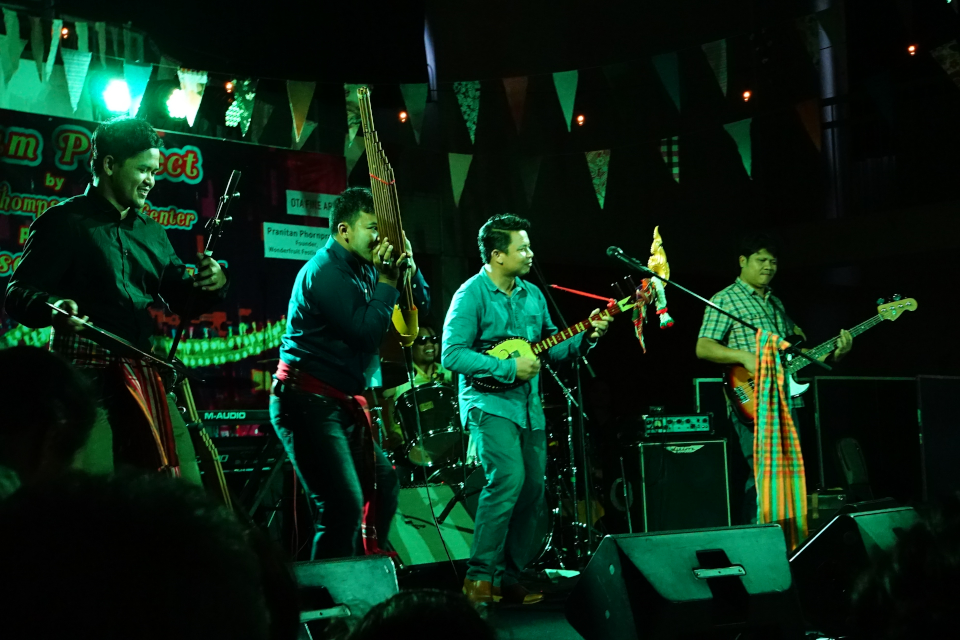 All the artists had been staying in the area for up to five week and had all been preparing for their performances while interacting with local residents through workshops and other activities. While the event only took place on this day, it was a gorgeous night abundant with rich cultural and historical exchange between Asia and the Fukuda area.