The Process of Creating Shinro Ohtake's New Work (Part 2: Transporting the Hull-Form from Uwajima)
Saturday, December 5. The hull-form that will form the core of Shinro Ohtake's new work was transported out of the shipyard in Uwajima. At seven AM, the hull-form emerged from the darkness of the shipyard, wrapped in white and looking like a bride in a pure, unsullied kimono just about to be wed. It moved slowly, along rails that must once have been used to slide out newly built ships one after another, drawing gradually closer to the shoreline.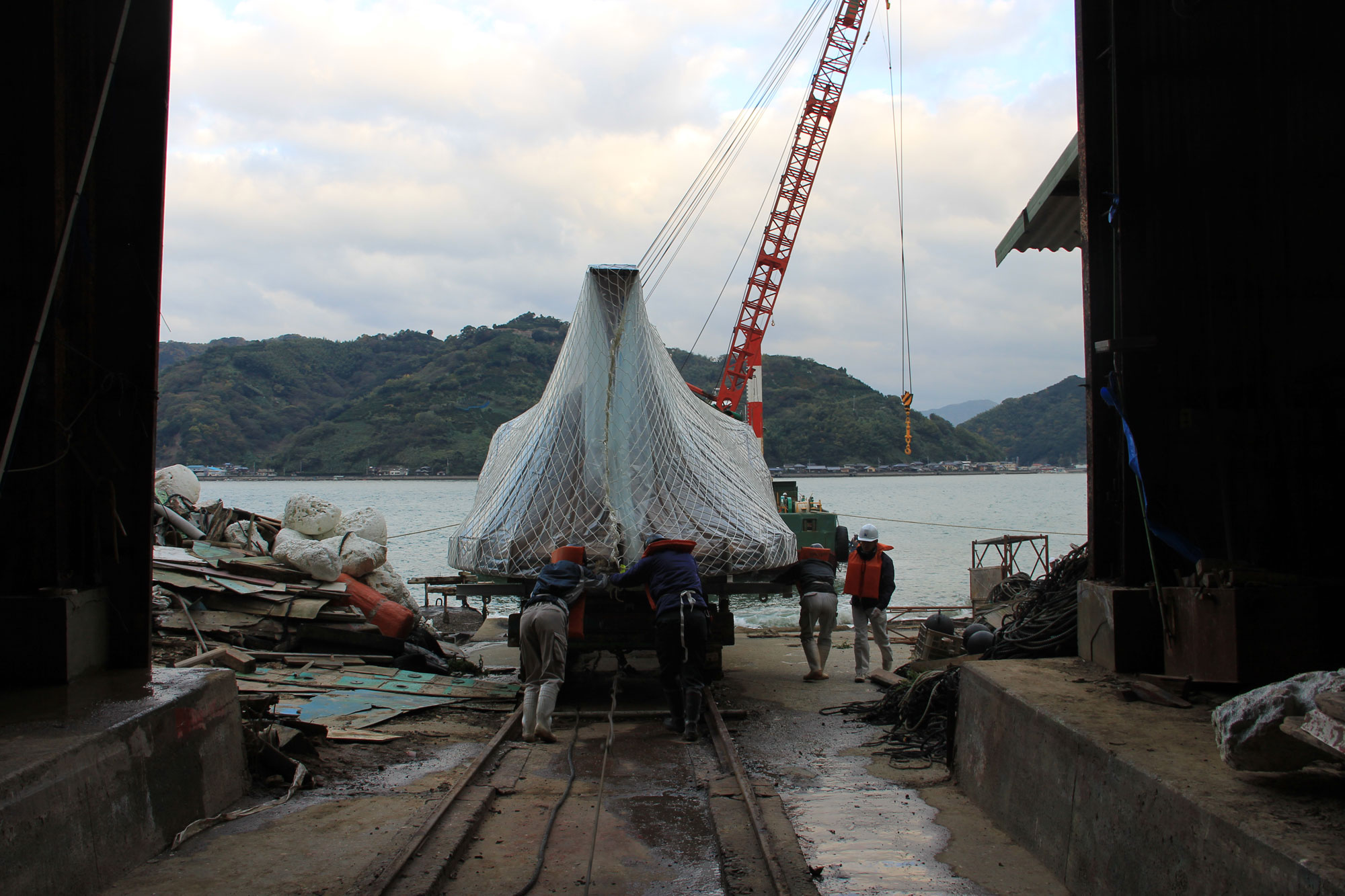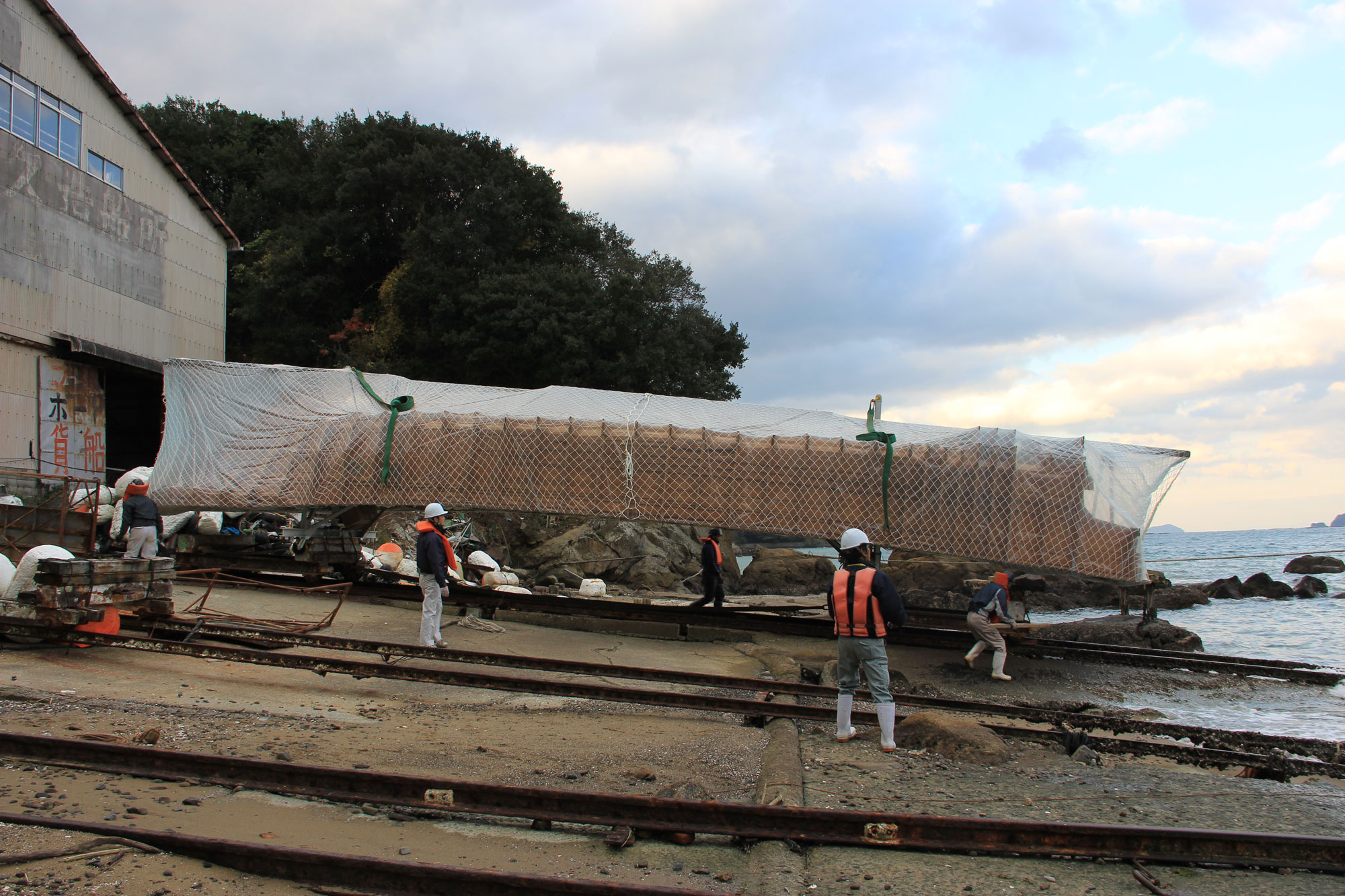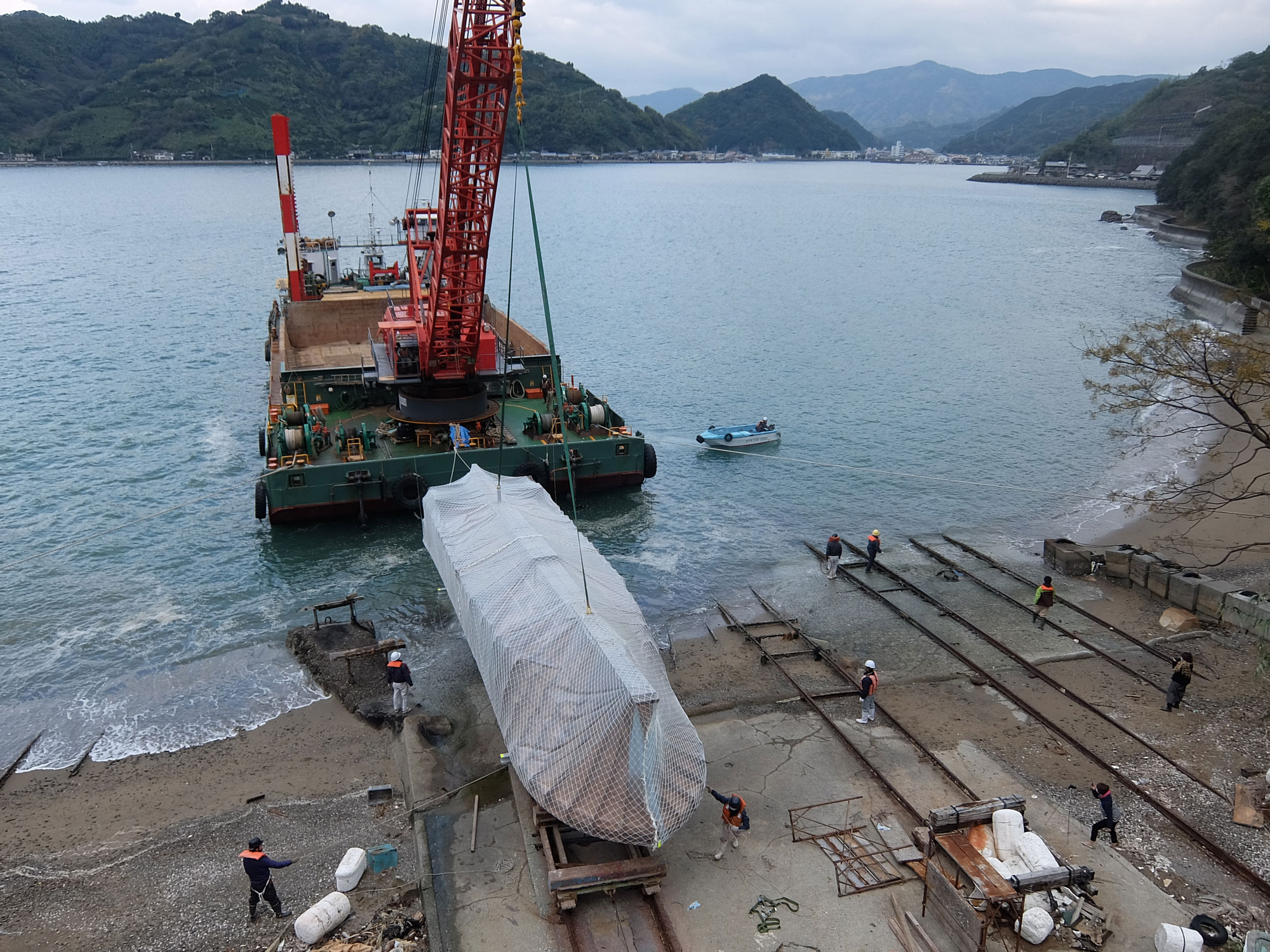 Seventeen meters long, 3.7 meters wide, weight five tons. The hull-form was picked up by a crane that had driven right up to the water's edge, and loaded onto a barge.
The hull-form had to be shipped to Teshima unscathed, not just to serve as an element in a work of art, but as an artifact in its own right, a monumental bearer of human memory. An atmosphere of tension pervaded the site as the work progressed step by step.
In fact, the departure had been scheduled two days earlier. For two days in a row, however, strong winds and high waves forced the postponement of the work, and now it was finally underway. There was no sense in battling nature, and nothing for the 14 staff members to do but wait for the wind to die down. Everyone watched solemnly as the hull-form gradually glided away from the shipyard rails.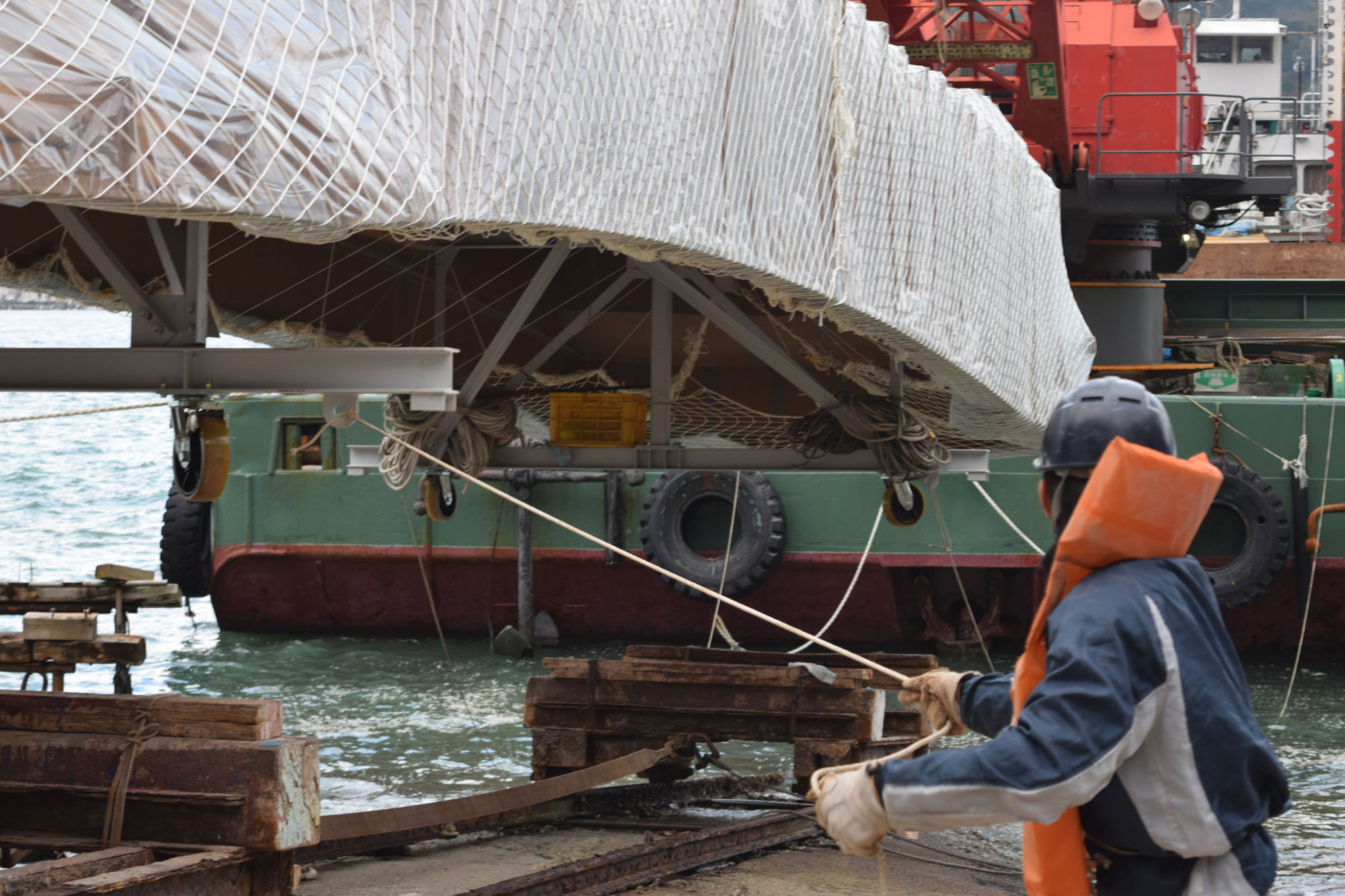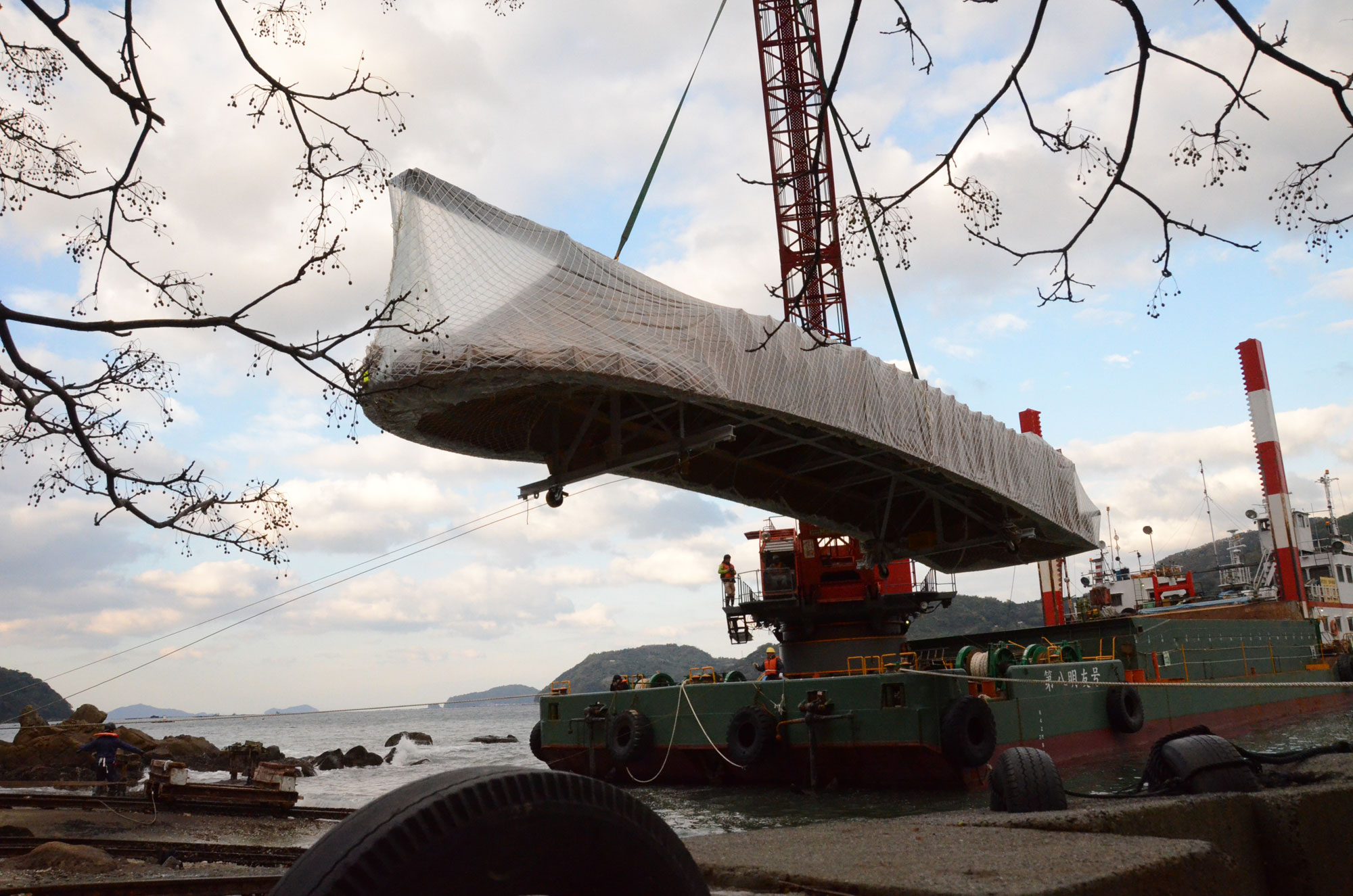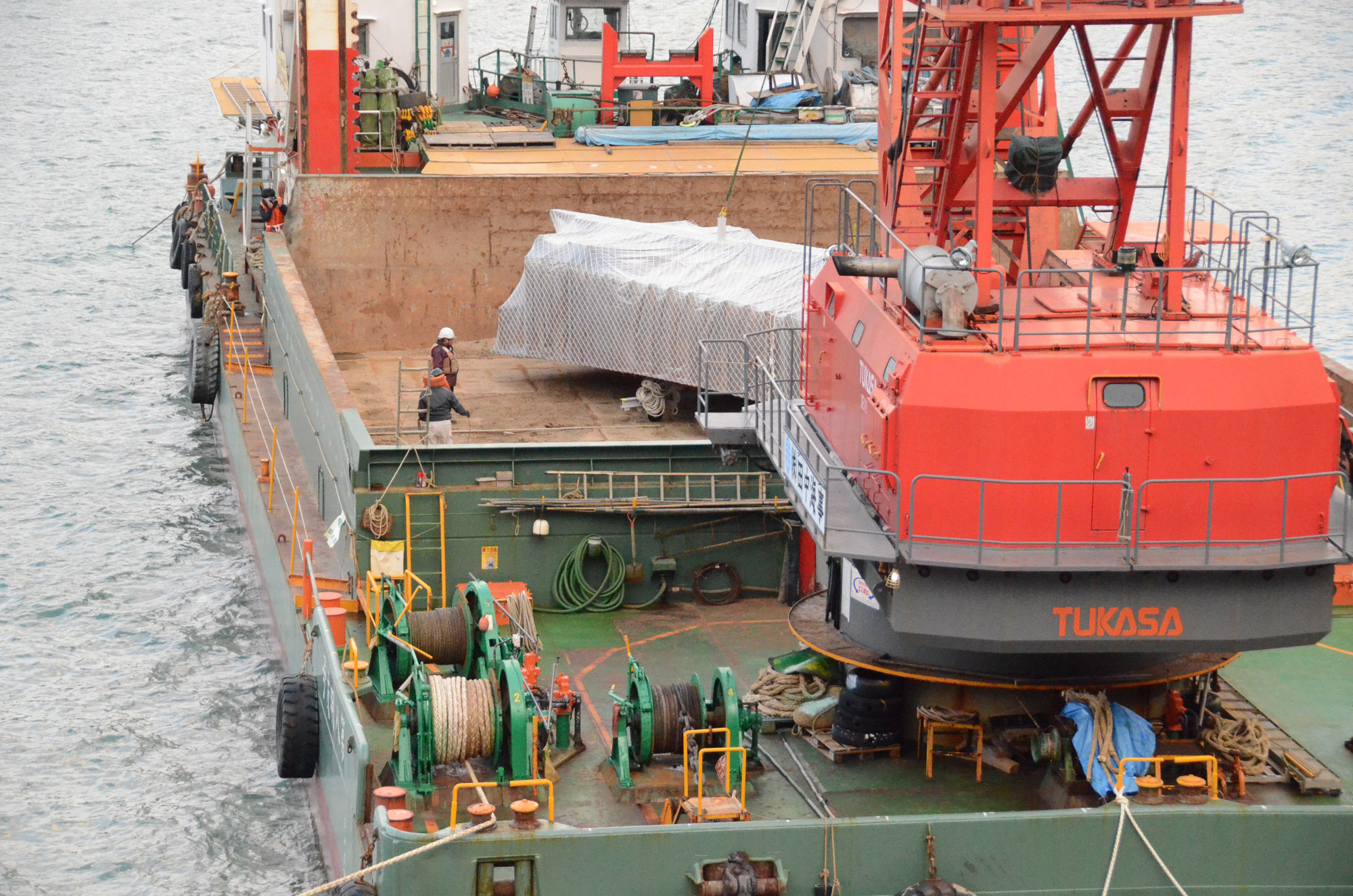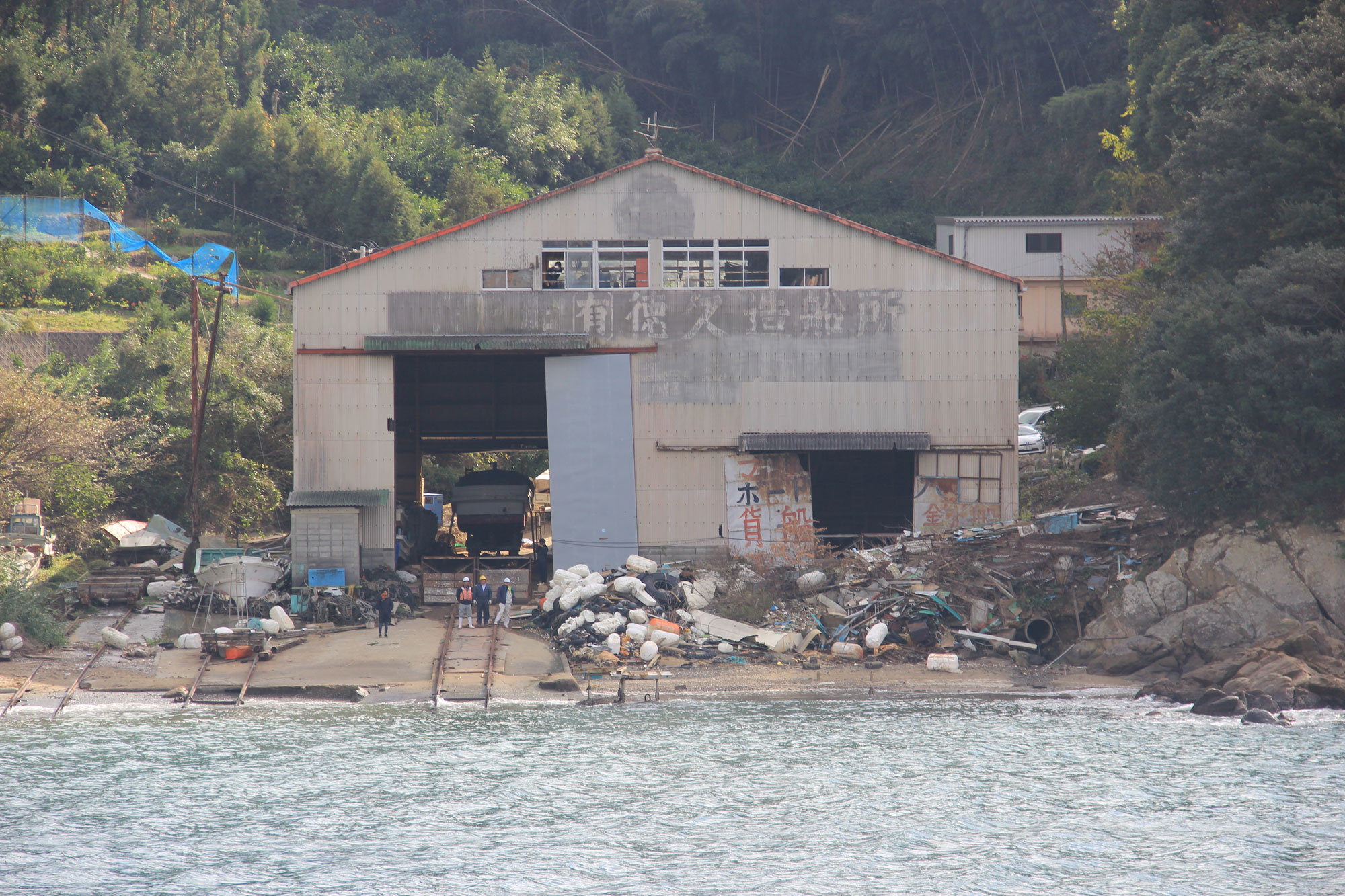 The barge carrying it slowly sailed away from the Uwajima shipyard. From here it would round Cape Sada, sail through Hiuchinada and Shiwaku, pass under the Seto Ohashi Bridge, and approach Teshima.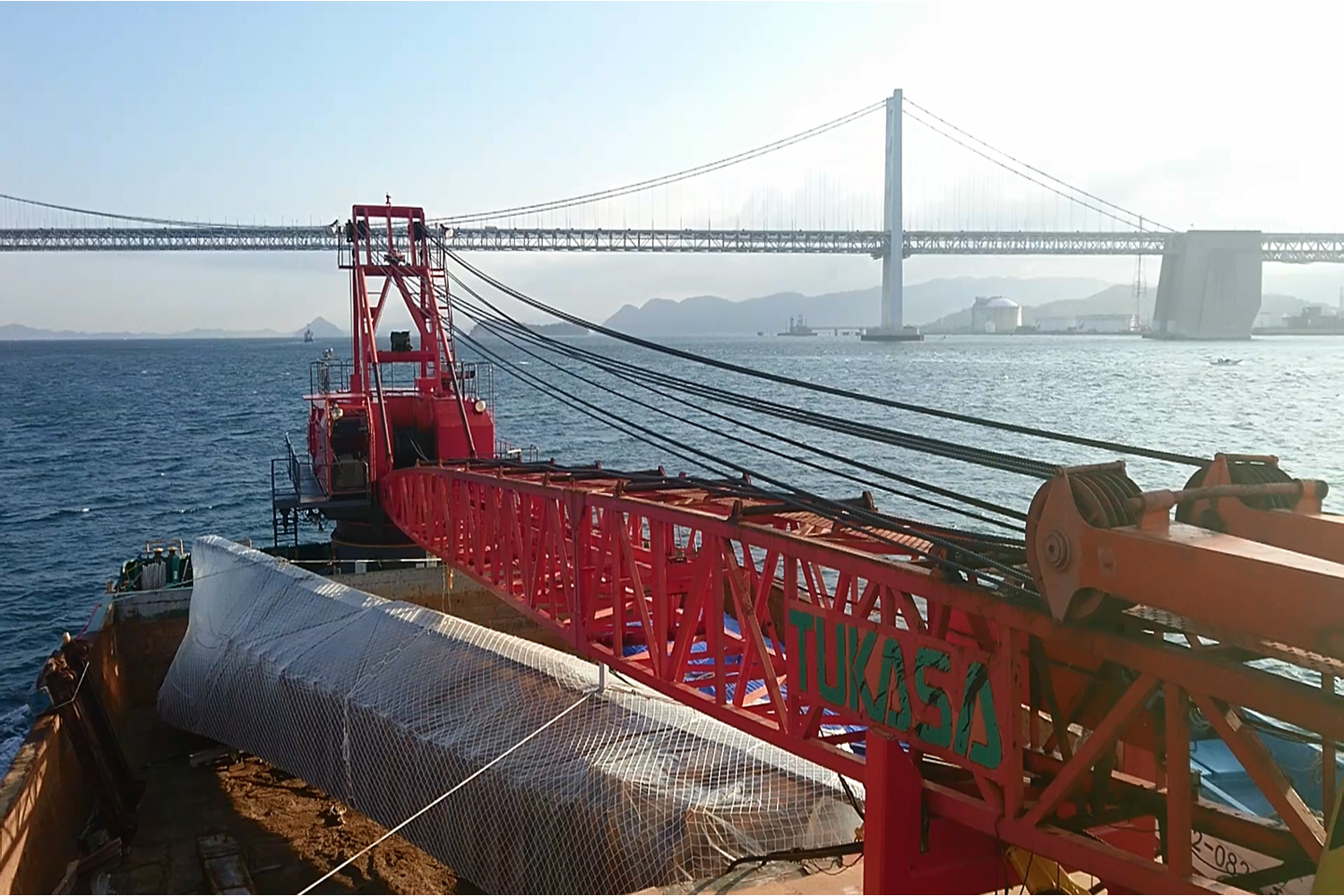 It was to arrive at Ieura Port on Teshima on Tuesday, December 8. (Continued in Part 3)